Want to stay in bed longer? Here's what I've been loving, laughing at, and getting intrigued by all week long. Now cozy up with your laptop/tablet and enjoy 🙂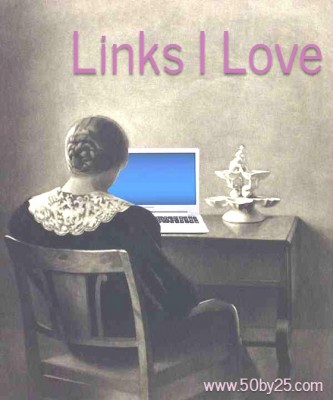 CAREER / BUSINESS
How the Ice Cream Truck Made Summer Cool. (Smithsonian)
Target, CVS, and Walgreens Join Second Round of Nationwide Mask Mandates. (Morning Brew)
REI Faces Staff Backlash Over Response to Covid-19 Cases. (New York Times)
Dunkin' creates new chief digital officer role as it doubles down on tech, mobile offerings. (Marketing Dive)
No Football, No Cable?. (Morning Brew)
How to Recession-Proof Your Job. (Corporette)
Going Up? Not So Fast: Strict New Rules to Govern Elevator Culture. (New York Times)
The Role of Great Offices in the Future of Work. (Hotel News Now)
Get A Comfortable Chair: Permanent Work From Home Is Coming. (NPR)
Siemens to let staff 'Work From Anywhere' permanently. (Sights In Plus)
PRODUCTIVITY / SOCIAL PSYCHOLOGY
The coronavirus has killed water-cooler chatter, but it's a key skill for business and happiness. (Insider)
We All Make Mistakes. Not Everybody Fixes Them. (Friday Forward)
4 Rituals To Keep You Happy All The Time (Pandemic Edition). (Barking Up the Wrong Tree)
The Lost Art of True Rest. (Zen Habits)
Benefits of crying: It's good for your mind and body. (CNN)
What Is Freedom? Teaching Kids Philosophy in a Pandemic. (New York Times)
HEALTH / FITNESS
You're as healthy as your friends are. (MoreVang) Very proud to be helping my clients launch this PwC solution to keep their employees safe!
What Doctors Want You To Know About the Potential Link Between COVID-19 and Blood Type. (Well & Good NYC)
The Average Person Takes 1,000 Fewer Steps During Quarantine—Here's How To Close the Movement Gap. (Well & Good NYC)
Racing a World-Champion Rower in My Garage. (New York Times)
Trainers Say This Common HIIT Workout Mistake Is Keeping You From Getting The Most Out Of Your Workouts. (Well & Good NYC)
How to Relieve Sore Muscles in 5 Easy Steps, According to a Corrective Exercise Specialist. (Well & Good NYC)
5 Things To Do Before Bed Tonight for Better Gut Health. (Well & Good NYC)
Living in Poverty May Increase Alzheimer's Risk. (New York Times)
Related: 5 Measures That May Lower Your Alzheimer's Risk. (New York Times)
TRAVEL
Has Postponing the Summer Olympics Stifled Japan's Ambitious Tourism Plans?. (Skift)
New York City's Hotel Woes Checked In Long Before Coronavirus. (Skift)
Borders Are Open: It's Peak Holiday Season in Europe But Are Europeans Really Traveling?. (Skift)
Alaska and oneworld Open Up Ahead of Today's Official Joining Announcement. (Cranky Flier)
JetBlue Add 30 Routes: A Play in Three Acts. (Cranky Flier)
How United Airlines Is Crowdsourcing Corporate Clients to Rebuild Routes. (Skift)
Google Is Providing Search Data to Air France, Lufthansa, Other Airlines Looking to Decide Which Routes to Restart. (Skift)
How Loyalty Programs Make Money, Courtesy of United. (Cranky Flier)
MISCELLANY
How to Write a Novel: Tips and Tricks. (Corporette)
The New Rules of Dating. (New York Times)
How to Help Kids Embrace Mask-Wearing. (New York Times)
What to Do When You Need to Use a Public Bathroom During a Pandemic. (New York Times)
In other bathroom news: Don't Flush Facial Tissue, Either. (Lifehacker)
Can't Tell If Your Plant Is Thirsty or Not? This Simple Watering Hack Will Help. (Well & Good NYC)
And finally, for a laugh: Teens Are Disguising As Mask-Wearing Grandmas to Buy Booze. (New York Magazine)
---
Like this post? Want more fun articles in real time? Follow me on Twitter or become a Facebook fan to get similar stories all week long.