Want to stay in bed longer? Here's what I've been loving, laughing at, and getting intrigued by all week long. Now cozy up with your laptop/tablet and enjoy 🙂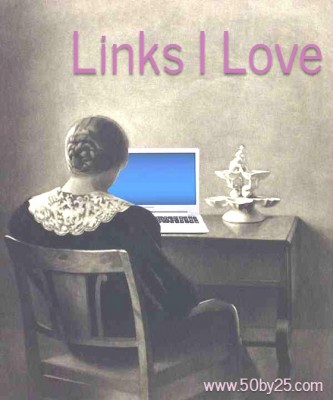 CAREER / BUSINESS
This is How to Approach Self-Education If You Want Real Results. (Boss Babe)
You've secured a virtual interview. Now, land the job with these tips. (Fast Company)
EEOC: Employers cannot require COVID-19 antibody testing for employees returning to work. (USA Today)
Major retailers to states: Mandate face masks now. (ABC News) Our governor just required them in all public places in Colorado, thank goodness!
Make a COVID-19 Backup Plan Before You Return to the Office. (Lifehacker)
How Housekeepers and Domestic Helpers Can Safely Return to Work. (New York Times)
Walmart Joins Best Buy and Starbucks to Require Masks at All Stores. (Morning Brew)
Amazon Unveils Dash Cart. (Morning Brew)
OOO Agency Culture. (Morning Brew)
Dear Women, Own Your Difference And Make A Bet On Yourself. (Forbes)
The Big Mistake I Made about Listening. (Patty Azzarello)
PRODUCTIVITY / SOCIAL PSYCHOLOGY
Working Through a Personal Crisis. (Harvard Business Journal)
What Makes Some People More Resilient Than Others. (New York Times)
There's Still a Pandemic Happening. It's OK Not to Please Everyone.. (New York Times)
7 Journaling Prompts That Will Help You Simplify Your Life. (Be More With Less)
Do Opposites Attract? Research Says Yes, But Only to an Extent—Here's How To Find the Sweet Spot. (Well & Good NYC)
HEALTH / FITNESS
Lessons on Coronavirus Testing From the Adult Film Industry. (New York Times)
If You're Thinking About Skipping Your P.M. Face Wash, You Might Want to Read This. (Well & Good NYC)
More Research Suggests a Plant-Based Diet Is Best for Healthy Aging—But the Blue Zones Have Known That For Years. (Well & Good NYC)
This Is How You Should Sit During All Your Meals to Promote Better Digestion. (Well & Good NYC)
12 Benefits of Trail Running (And Why You Should Try It!). (Cool of the Wild)
A Step-by-Step Guide to Showering, According to a Dermatologist. (Well & Good NYC)
When to Replace Running Shoes. (Run to the Finish)
TRAVEL
1:60 Scale Model of a Boeing 777-300ER, Made Entirely From Manila Folders. (Luca Iaconi-Stewart)
Etihad Airways to offer COVID-19 home testing service prior to travel. (Future Travel Experience)
Europe's Tourism Reopening Begins — In Fits and Starts. (Skift)
JetBlue Wants to Leverage this Crisis to Grow at Big Airports. (Skift)
Blocked Seats May Just Lead to Airfares That Only Corporate Travelers Can Afford. (Skift)
Don't Confuse Travel's Reopening With Recovery: A Long Slog Lies Ahead. (Skift)
U.S. Travel Spending Expected to Drop 45 Percent This Year. (Skift)
Staff Safety Risk Assessment: Assessing Your Business for a Panic Button. (Hotel News Now)
Public Health Be Damned — Domestic U.S. Tourists Flout Quarantine and Mask Orders. (Skift)
MISCELLANY
To estimate your dog's age in human years, you're going to have to learn a bit more math. (Washington Post)
Colorado town threatens a year in jail for residents who refuse to wear masks. (NY Post)
Love in the time of coronavirus: Couples share how they found matches in the middle of a pandemic. (CNN)
What is the point of dating now?. (Vox)
Quarantine has changed us — and it's not all bad. (Vox)
What's In A 'Karen'?. (NPR)
Banksy's latest artwork on the coronavirus has been removed from the London Underground. (CNN)
The Simple Garden: How to Start Your Own Garden. (The Simple Dollar)
How to Control Your Impulse Buys. (The Simple Dollar)
How To Stop Researching + Start Taking Action. (Yes and Yes)
Protesters in Boston are setting off fireworks all night every night. And it's working.. (Penelope Trunk)
On Performing Gratitude. (Jezebel)
Should Any Parents Be Instagramming Their Kids?. (New York Times)
This Pickle Is a Cake. (New York Times)
Related: These Are All Cakes. (Twitter)
Also related: Western Spaghetti – The FIRST Stop-Motion Cooking Film. (YouTube)
And finally, for a laugh: How Mary Neely Became a Viral Quarantine Star With Musical Theater Videos. (Hollywood Reporter) I loved watching her videos so much!!
---
Like this post? Want more fun articles in real time? Follow me on Twitter or become a Facebook fan to get similar stories all week long.