Want to stay in bed longer? Here's what I've been loving, laughing at, and getting intrigued by all week long. Now cozy up with your laptop/tablet and enjoy 🙂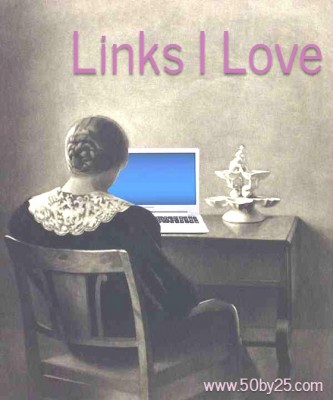 CAREER / BUSINESS
How Dixie cups became the breakout startup of the 1918 pandemic. (Fast Company)
Grocery Stores Are the Coronavirus Tipping Point. (The Atlantic)
Phone data show consumers avoiding stores, restaurants as COVID surges. (CBS News)
With Department Stores Disappearing, Malls Could Be Next. (New York Times)
The Dying Mall's New Lease on Life: Apartments. (Bloomberg)
Walmart hosts virtual summer camp, drive-in movies to keep families entertained. (Marketing Dive)
How to use emoji in marketing to drive engagement. (Sprout Social)
Direct-to-Consumer Realpolitik. (Morning Brew)
Hamilton & Disney's Education Flywheel. (Not Boring by Packy McCormick)
How to Make Money From Your Hobbies. (The Simple Dollar)
PRODUCTIVITY / SOCIAL PSYCHOLOGY
6 Google Sheets functions that do more than math. (Zapier)
What Is a Weekly Review and How Can You Get the Most Out of It?. (Lifehacker)
How to Keep Good Habits Post-Lockdown. (New York Times)
Is Embracing "Life Seasons" the Key to Resilience?. (Deep Existence)
I'm a Neurologist, and This Is How I Take a Mental Break on Tough Work Days. (Well & Good NYC)
Why therapists say you may feel more selfish because of the coronavirus—and what to do about it. (Well & Good NYC)
5 Secrets for Cognitive Health From the World's Longest-Living Communities. (Well & Good NYC)
HEALTH / FITNESS
239 Experts With One Big Claim: The Coronavirus Is Airborne. (New York Times)
What Would It Mean If the Coronavirus Is Airborne?. (Lifehacker)
Man, 30, Dies After Attending a 'Covid Party,' Texas Hospital Says. (New York Times)
Look Up Past Race Results to Compete With People in Your Age Group. (Lifehacker)
How your mood impacts your workout, according to a sports psychologist. (Well & Good NYC)
Why your calf stretches should always involve your feet, too. (Well & Good NYC)
This One Activity Ticks Off 3 of the Blue Zones' Key Markers of Longevity. (Well & Good NYC)
How to maintain proper neck posture while reading, according to a chiropractor. (Well & Good NYC)
This Is Exactly How Long You You Can Sleep In Without Confusing Your Body. (Well & Good NYC)
Should We Be Drinking Less?. (New York Times)
TRAVEL
How Fraudsters Bilked American Airlines and Citibank in Frequent Flyer Schemes. (Skift)
American Bets on United's Network Disadvantage and Delta's Conservative Nature to Leap Ahead. (Cranky Flier)
Important step' or 'gimmick'? No consensus on seat blocking. (Travel Weekly)
The Great Contactless Experiment at Dallas-Forth Worth Airport. (Skift)
No Stroopwafels, Fancy TV Screens? How U.S. Air Travel May Change Beyond Tackling Health Concerns. (Skift)
What Does Zoom Really Think About the Future of Corporate Travel?. (Skift)
Traveler Survey Reveals COVID-19 Concerns. (Hotel News Now)
Wyndham Sees Opportunity at the Top of the World With Plans to Open First Hotel in Nepal. (Skift)
The Best Way to Social Distance on Vacation? Rent the Entire Hotel. (Skift)
Can Hotels Ever Have Enough Cleaning Standards?. (Skift)
Watermelon Snow' Is Pink and Pretty, But It Signals Disaster—Here's Why. (Well & Good NYC) I saw this while hiking to Pitkin Lake a few weeks ago and was wondering what it was… not good!
MISCELLANY
How Safe Are Outdoor Gatherings?. (New York Times)
Tom Hanks 'Has No Respect' for People Not Wearing Masks. (Time)
Older Adults Remain Isolated Despite Reopening. These Programs Help.. (New York Times)
The Secondhand Refrigerators Feeding New Yorkers. (New York Magazine)
Get Rid of Paper Clutter by Asking 2 Simple Questions. (Be More With Less)
The Money Toolbox: Short-Term Versus Long-Term Financial Solutions. (The Simple Dollar)
---
Like this post? Want more fun articles in real time? Follow me on Twitter or become a Facebook fan to get similar stories all week long.