Want to stay in bed longer? Here's what I've been loving, laughing at, and getting intrigued by all week long. Now cozy up with your laptop/tablet and enjoy 🙂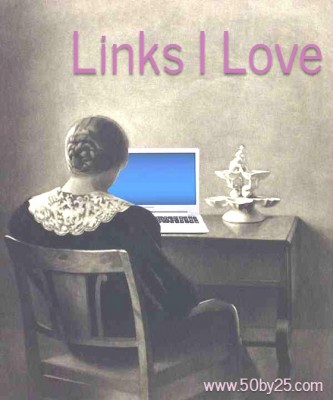 CAREER / BUSINESS
Rising Seas Threaten an American Institution: The 30-Year Mortgage. (New York Times)
C.D.C. Recommends Sweeping Changes to American Offices. (New York Times)
The End of the Girlboss Is Here. (Medium)
Hey brands, this is why your customers are unfollowing you. (Fast Company)
Not So Vain: C.A.R.L.Y.s Love Crocs, Memes and Social Justice. (GQ)
Fireworks Before the Fourth: Conspiracies, Revenues, and More. (Morning Brew)
PRODUCTIVITY / SOCIAL PSYCHOLOGY
How Switching to Remote Work Can Double a Worker's Effective Hourly Rate. (Danielle Morrill)
Instead of Finding the Perfect Work Setup, Try Moving Around. (Lifehacker)
Finding a Balance Between Solitude and Loneliness. (New York Times) Oof, not easy… I am struggling with this.
The key to be more impressive…Stop trying. (Patty Azzarello)
How to Know if You're an Overachiever. (Lifehacker) This sounds pretty straightforward, but there were some good insights in here.
With COVID-19, I've had to rethink my coping mechanisms. (Well & Good NYC)
Want to become happier? Get moving!. (A Life of Productivity) I now really want to read this book.
The memory trick Johns Hopkins scientists want you to try to find years of lost belongings. (Well & Good NYC)
HEALTH / FITNESS
Will Protests Set Off a Second Viral Wave?. (New York Times)
A Friendly Reminder That COVID Is Still Happening—Here Are 5 of the Most Basic Ways to Stop the Spread. (Well & Good NYC) I would echo this – too many people are acting like it's over, which is frustrating.
Keeping Clients Fit During the Pandemic by Going Virtual. (New York Times)
You're probably forgetting to stretch this muscle before your workout, and that's a big mistake. (Well & Good NYC)
Why You Must Rotate Running Shoes. (Run to the Finish)
The one ingredient even healthy eaters forget to add to their smoothies, according to an RD. (Well & Good NYC)
I'm an registered dietitian and these are the most common myths I hear about carbs. (Well & Good NYC)
Yes, Teletherapy Is Effective—Here's What You Need to Know. (Lifehacker)
TRAVEL
The Anguish of Travel's Lost Summer. (Skift)
It Won't Get Better in the Second Half of 2020. (Skift)
Hotel Industry Turns to 9/11 Legal Framework to Navigate Pandemic Insurance. (Skift)
Hotels Could Face $9 Billion in New Costs to Stay Squeaky Clean. (Skift)
Boutique Hotels Push Back on Major Chain Brand Conversion Tactics. (Skift)
Airbnb Plus Is All But Abandoned as a Grand Dream That Never Met Expectations. (Skift)
Corp Travel Agencies See Coronavirus Silver Lining With Fewer of These Nagging Clawbacks From Airlines. (Skift)
New United Airlines CEO Says No To Bankruptcy and Mandating Blocked Middle Seats. (Skift)
U.S. Airlines Seek Revenue From 'Visiting Friends and Relatives' Travel. (Skift)
A Mostly Domestic Southwest Airlines Is Seeing a Recovery Eluding Others for Now. (Skift)
How Airlines Are Generating Revenue on Flights That Will Never Take Off. (Skift)
Major U.S. Airlines Push Voluntary Leave and Early Retirement Message. (Skift)
What to Know About the New TSA Rules. (Lifehacker)
Lufthansa opens walk-in COVID-19 testing facilities at FRA and MUC. (Future Travel Experience)
Low-Cost Carriers Put Squeeze on Airports in Coronavirus Cost Drive. (Skift)
New Jersey, New York and Connecticut to Ask Visitors From Several States to Self-Quarantine. (Skift)
Buy or No? Travel "Translate" Shirt for Finding What You Need. (Running with Miles)
MISCELLANY
Wrongfully Accused by an Algorithm. (New York Times)
Together, Alone: The Car as Shelter in the Pandemic. (New York Times)
People keep asking me to hang out, but I don't feel ready—what should I do?. (Well & Good NYC)
What to do with friends who don't social distance. (BBC News) I am really struggling with this with some of my best friends lately.
From Camping To Dining Out: Here's How Experts Rate The Risks Of 14 Summer Activities. (NPR)
This matrix explains exactly how often you should clean your house. (Well & Good NYC)
How Line-Dried Laundry Gets That Fresh Smell. (New York Times)
Buying the Best, or Just Good Enough?. (The Simple Dollar)
How to Have Successful Video Chats with Little Kids. (Lifehacker)
---
Like this post? Want more fun articles in real time? Follow me on Twitter or become a Facebook fan to get similar stories all week long.