Want to stay in bed longer? Here's what I've been loving, laughing at, and getting intrigued by all week long. Now cozy up with your laptop/tablet and enjoy 🙂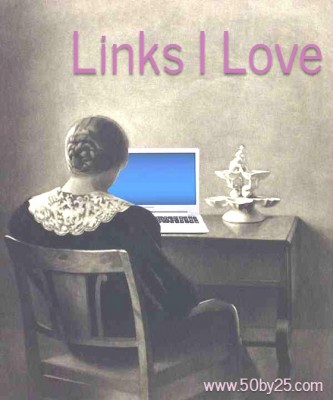 CAREER / BUSINESS
Dunkin' Introduces DIY Donut Kits So You Can Frost & Sprinkle Your Own. (Thrillist)
Fast Food Restaurants Join the Meal Kit Renaissance. (Morning Brew)
Just Make Delivery & Takeout Cocktails Permanent. (Eater)
Kohl's CEO Says Off-Mall Stores Are a 'Strategic Asset' During the Pandemic. (Morning Brew)
Companies could require employees to install coronavirus-tracing apps like this one from PwC before coming back to work. (CNBC)
Why the Crisis Is Putting Companies at Risk of Losing Female Talent. (Harvard Business Journal)
When Women Don't Speak. (Brigham Young University)
Boat shoes: Not just for Todd's dad, who sued you for denting his BMW. (Input)
PRODUCTIVITY / SOCIAL PSYCHOLOGY
How to Harness the Power of Rituals to Boost Your Performance at Work. (Career Contessa)
Whetstones for the Mind: Four Fun Off-Duty Ways to Sharpen Your Mind for Work. (Laura Stack)
The Science of Helping Out. (New York Times)
Why You Should Take a Vacation Day Under Quarantine. (Vice)
Half of America just started working from home. So, how's it going?. (Zapier)
Therapy via text is the new virtual therapy—here's what to expect. (Well & Good NYC)
HEALTH / FITNESS
The Shady Link Between Sunscreen and Your Health. (Outside Magazine)
Gas stoves making indoor air up to five times dirtier than outdoor air, report finds. (Guardian)
3 of the filthiest things you forget to clean in your home. (Well & Good NYC)
High-Fiber Foods Linked to Lower Breast Cancer Risk. (New York Times)
The mistake you're making with your produce that causes it to go bad faster. (Well & Good NYC)
The 3 reasons why your digestion goes to s*** t throughout the day—and how to fix it. (Well & Good NYC)
How the gym came home. (Curbed)
Partial reps target your body's tiniest muscles for the biggest gains. (Well & Good NYC)
Having these 3 elements in your home workouts will help you live longer, according to a longevity trainer. (Well & Good NYC)
Ahmaud Arbery and Whiteness in the Running Community. (Outside Magazine)
5 important tips to follow when you're sprinting outside. (Well & Good NYC)
The Rise of Virtual Races. (New York Times)
Zoom workouts are filling the void of empty studios one video call at a time. (Well & Good NYC)
3 moves a cardiologist says you should do every single day in quarantine. (Well & Good NYC)
Why the Coronavirus Is So Confusing. (The Atlantic)
6 Essentials for an Effective Face Mask. (WebMD)
TRAVEL
Why Your Credit Card Travel Reimbursements Might Disappear. (Lifehacker)
Preparing for a Post COVID-19 World: 4 Ways Travel Brands Can Learn from Past Events. (Skift)
Virtual Meetings Will Prompt Travel Budget Cuts — Exclusive Survey. (Skift)
Similar: Business Travel May Face 'Permanent Haircut': Former OpenTable CEO on The Long View This Week. (Skift)
Airlines had been raking in billions in fees. What will they do now?. (The Points Guy)
Why are some planes crowded even with air travel down?. (AP News)
Delta Air Thins Out Cabins Further, Going Beyond the Middle Seat. (MSN)
Farelogix Pushes Seat Distancing Tech for Airlines After the Sabre Merger Collapses. (Skift)
Spirit Airlines Finds Even Cheap Fares Can't Help Fill Airplanes. (Skift)
Amid COVID-19 Travel Bans Airlines Resume Europe Flights-How Is That?. (Forbes)
Norwegian Likely to Live to See Another Day… Which May Not Be Until Next Year. (Cranky Flier)
Why JetBlue Is Planning for an L-Shaped Recovery. (Skift)
United plans touchless bag tag kiosks. (Wandering Aramean)
Pittsburgh Airport deploys autonomous UV cleaning robots. (Future Travel Experience) Love the use of autonomous robots to clean… but most people aren't touching airport floors other than with their shoes. We need a solution that cleans seats, moving walkway / escalator handrails, inter-terminal trains, etc.
UK tourism industry hoping for easing of coronavirus lockdown. (Guardian)
The Winners & Losers of a Staycation World Ahead. (Skift)
U.S. Hotels Zapped Into Profit Shock From COVID-19. (Hotel News Now)
Even Wide-Open Glacier National Park Will Face Social Distancing Challenges. (Skift)
MISCELLANY
45+ Restaurant Copycat Recipes to Make at Home. (Eat This, Not That)
5 Ways to Stretch Your Food Budget. (The Simple Dollar)
Inside FIRE, the implausible millennial movement to save, invest, and quit the American workplace. (Vox)
8 Things To Do To Prepare for a Recession. (The Simple Dollar)
How Coronavirus Is Changing the Dating Game for the Better. (New York Times)
Virtual Dating Is the New Normal. Will It Work?. (New York Times)
How to Help Your Relationship Survive a Lockdown. (New York Times)
Quarantine love languages: How to effectively convey love and support during the pandemic. (Well & Good NYC) I'm a "physical touch" person and unfortunately there isn't great advice for that right now 🙁
How to Celebrate a Birthday During the Coronavirus Shutdown. (New York Times)
The Great Realisation 2020… A must watch for every soul. (YouTube) This is pretty beautiful!
Friendships change when you're the only one with kids — or the only one without them. (The Lily)
You and Your Kids Can't Stand Each Other. Now What?. (New York Times)
Your Kids Are Learning Tons of 'Soft Skills' Right Now. (Lifehacker)
Apple Data Shows Shelter-In-Place Is Ending, Whether Governments Want It To Or Not. (Forbes)
Don't Overdo the Coronavirus Stockpiling. (New York Times)
Winter Always Comes. Why Do We Fail to Prepare?. (Friday Forward)
Scott Morrison details Australia's three-step path out of coronavirus lockdown. (Guardian)
America Has No Plan for the Worst-Case Scenario on Covid-19. (Yahoo) Very sobering.
On a lighter note: Training for Real Life. (YouTube)
And one more from the same couple: Quarantine Expectation vs. Reality. (YouTube)
And finally, to end on a high note: Bear taking a bath will bring a smile to your face. (YouTube)
---
Like this post? Want more fun articles in real time? Follow me on Twitter or become a Facebook fan to get similar stories all week long.