Want to stay in bed longer? Here's what I've been loving, laughing at, and getting intrigued by all week long. Now cozy up with your laptop/tablet and enjoy 🙂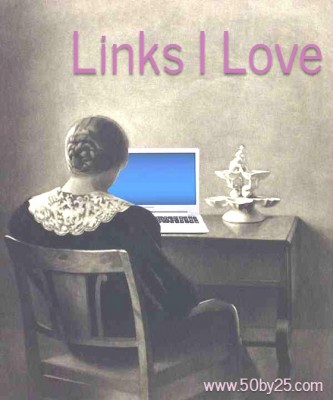 CAREER / BUSINESS
4 Startups Inspired by Everyday Problems. (Under 30 CEO)
What is the ideal age to retire? Never, according to a neuroscientist. (TED Talks)
The Hard-Knocks Restaurant World Discovers Wellness. (New York Times)
Similar: Can Wellness Heal the Workplace?. (New York Times)
Macy's to be replaced on S&P 500 by Carrier Global. (CNBC)
Amazon's Pandemic Savior Complex. (Medium)
What Retailers Can Learn From H-E-B's Coronavirus Strategy. (Morning Brew)
How Grocery-Store Workers Became the New First Responders. (Vogue)
What Does 'Dressing for Work' Mean Now?. (New York Times)
12 smart financial next steps if you were laid off because of the coronavirus, according to the pros. (Well & Good NYC)
3 Considerations: How We Operate Effectively as a Virtual Organization. (She Should Run)
PRODUCTIVITY / SOCIAL PSYCHOLOGY
3 Practices To Become Indistractable At Work. (Forbes)
Managing Stress and Emotions When Working Remotely. (MIT Sloane)
Everyone Is Home Right Now, But Who's Doing All the "Home" Work?. (Harper's Bazaar)
What To Do If You're Feeling Lonely During The Coronavirus. (Refinery29)
Why Stress-Baking and Cleaning Make You Less Anxious. (Wired)
HEALTH / FITNESS
Vegetarian Diet May Lower Stroke Risk. (New York Times)
Have we reached peak hydration?. (Well & Good NYC)
4 Ways to Prevent Neck Pain. (Silver Sneakers)
How to tweak your skin-care routine now that you're spending more time at home. (Well & Good NYC)
How Exercise May Affect Your Immunity. (New York Times)
5 common mistakes that are ruining your treadmill workout, according to a run coach. (Well & Good NYC)
Doctors explain why COVID-19 antibody tests could be a turning point in combatting the virus. (Well & Good NYC)
I'm a nurse fighting COVID-19 on the front lines in NYC—this is what my life is like right now. (Well & Good NYC)
'A Heart-Wrenching Thing': Hospital Bans on Visits Devastate Families. (New York Times)
Trump Administration Officials Weigh How Far to Go on Recommending Masks. (New York Times)
Do Homemade Face Masks Help Stop the Spread of the Coronavirus?. (Lifehacker) I made a mask this weekend. I assume it will offer zero protection (so I am still staying as far away from others as possible… crossing to the other side of the street if I'm walking Sesame and see someone, and not going into an aisle of the grocery store if there is already someone else in it) but it only took ten minutes to make so I figure it can't hurt. I used this set of instructions.)
Similar: Should I Start Wearing a Mask?. (New York Times)
Trekking to Everest base camp – by climbing the stairs at home. (The Guardian) What a cool idea! I'd love to try this to start getting back in hiking shape.
TRAVEL
Luxury resorts face coronavirus crisis as the 1% flee cities for holiday hideaways. (The Guardian)
Related: Vail Resorts Provides Business Update In Response To COVID-19. (Hotel News Now)
15,000 U.S. Hotels Offer Rooms for Coronavirus Emergency Services. (Skift)
Airline Industry Braces for $113 Billion Coronavirus Hit. (Skift)
Airline Industry Sets Weekly Record for Capacity Cuts as U.S. Carriers Consider Temporary Consolidation. (Business Travel News)
Senators Urge U.S. Airlines to Issue Ticket Refunds After Bailout. (Skift)
Related: Airline cancel your flight due to coronavirus crisis? You're still due a refund, DOT says. (USA Today)
Don't want to fly during coronavirus crisis? Don't rush to cancel that ticket. Here's why. (USA Today)
Tourism Industry Needs to Prepare for the Return of Tourism Post COVID-19. (Hotel News Now)
What will US airline route maps look like after the coronavirus? (The Points Guy)
Similar: Will the First Wave of Corporate Travelers Be Paralyzed by Anxiety?. (Skift)
Travel Megatrends 2020: The Rise of Ultra-Long-Haul Flights Is Changing the Way We Travel. (Skift)
The New Face of Latin American Airline Partnerships. (Skift)
MISCELLANY
I Spent a Year in Space, and I Have Tips on Isolation to Share. (New York Times)
The Four Possible Timelines for Life Returning to Normal. (The Atlantic)
Yuval Noah Harari: the world after coronavirus. (Financial Times)
What Should The Government Spend To Save A Life?. (Five Thirty Eight)
This is What Communities Are Doing to Encourage Social Distancing. (Local.Gov) Some good creative ideas in here; I've been trying to get my town to do more, but to no avail.
Visualizing the History of Pandemics. (Visual Capitalist)
Another great set of visuals: The Great Empty. (New York Times)
Where America Didn't Stay Home Even as the Virus Spread. (New York Times) Shame on those who aren't staying home (outside of those with a critical business need), especially those trying to socialize. Even at a six foot distance, it's flat out irresponsible. If I can stay home, where I am totally alone, you can stay home.
4 Ways to Shape Your Volunteering in Uncertain Times. (Volunteer Match)
Housekeeping My Way Through the Pandemic. (New York Times)
With the Right Styling Shears, Trimming Off Your Split Ends at Home Is Easier Than You Think. (Good Housekeeping) I need to attempt this…
You Aren't Going to Figure Out the 'Ideal' Time to Grocery Shop Right Now. (Lifehacker)
Long Lasting Produce to Stock Up On During Isolation. (Budget Bytes)
Ina Garten's giant Cosmo cocktail is just what we needed today. (Today Show)
Create a 'Menu' for Your Picky Eater. (Lifehacker)
How to Avoid the Temptation to Keep Up With the Neighbors (And Social Media Influences). (The Simple Dollar)
I'm a gardener, and these are my top tips for keeping your plants alive. (Well & Good NYC)
Show Your Kids That You Rely on Them. (Lifehacker)
Finally, for something cool: Joseph's Dinner Machine. (Twitter)
---
Like this post? Want more fun articles in real time? Follow me on Twitter or become a Facebook fan to get similar stories all week long.