Want to stay in bed longer? Here's what I've been loving, laughing at, and getting intrigued by all week long. Now cozy up with your laptop/tablet and enjoy 🙂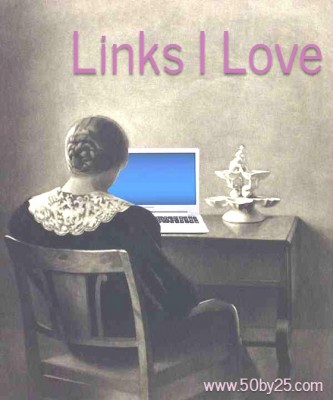 CAREER / BUSINESS
These are the 4 sentences you need to make your cover letter get noticed. (Fast Company)
What's Really Holding Women Back?. (Harvard Business Journal)
Misunderstood generations: what Millennials and Gen Z actually think about work. (Zapier)
Defining Radical Candor – and How to Do It. (Harvard Business Journal)
Why the IRS Wants You to Do Your Taxes Early. (Lifehacker)
Panera Bread is launching a coffee subscription for $8.99 a month. (CNBC) Really interesting to see restaurants getting into the subscription model.
Similarly: Walmart Is Reportedly Starting a Membership Program. (Morning Brew)
Why America Is Losing The Toilet Race. (NPR)
How to Respond to the Coronavirus Stock Drop. (Lifehacker)
Flu season. Coronavirus. How managers can handle sickness and paranoia at the office. (CNN)
PRODUCTIVITY / SOCIAL PSYCHOLOGY
Productive Worry vs. Unproductive Worry: Six Ways to Make Worrying Work for You. (Laura Stack)
This Flowchart Will Tell You What Kind Of Meeting You Should Have (And When You Should Have NONE). (LinkedIn)
Can Finland's 24-hour workweek really solve our burnout problem?. (Well & Good NYC)
Ask Yourself How You Want to Make People Feel. (Lifehacker)
How to Use Google Pixel's New 'Rules' to Automate Your Noisy Android. (Lifehacker)
HEALTH / FITNESS
Therapist-vetted tips on how to get the most out of a 'mental health day'. (Well & Good NYC)
Why do we keep taking nutrition advice from Silicon Valley?. (Well & Good NYC)
Meat Increases Heart Risks, Latest Study Concludes. (New York Times)
Why Fruits and Vegetables May Lower Alzheimer's Risk. (New York Times)
Doctors on TikTok Try to Go Viral. (New York Times)
Pharmacists Make Mistakes. You Can Protect Yourself.. (New York Times)
Sex educators want you to have pillow talk after sex (because postgame analysis isn't just a sports thing). (Well & Good NYC)
The Heavier the Baby, the Fitter the Young Adult?. (New York Times)
Why Are American Women Running Faster Than Ever? We Asked Them — Hundreds of Them. (New York Times)
The average American life expectancy is 78 years, but our 'health span' is only 66—here's why. (Well & Good NYC)
Sunday Morning Reading on Covid-19. (Feld Thoughts)
Surfaces? Sneezes? Sex? How the Coronavirus Can and Cannot Spread. (New York Times)
Stop Touching Your Face!. (New York Times)
Related: Use This Website to Stop Touching Your Damn Face With Your Virus Hands. (Lifehacker)
TRAVEL
In effort to stem coronavirus spread, airlines scale back inflight service. (The Points Guy)
A Recipe for Coronavirus Panic That Is Very Bad News for Airlines. (Cranky Flier)
Covid-19 Update 6 March 2020. (Travel Insider)
How Travel Companies Themselves Are Taking Coronavirus Precautions. (Skift)
I Flew American Airlines One Way and Delta Back. It Wasn't What I Expected. (Inc)
You May See Fewer Starbucks Coffee Shops at U.S. Airports: Here's Why. (Skift)
MISCELLANY
Keeping Perspective in the Coronavirus Crisis. (Friday Forward)
How to Use Up the Last Few Dollars on a Prepaid Gift Card. (Lifehacker)
Drive Smarter With Our Fuel Efficient Driving Guide and Calculator. (The Simple Dollar)
How to Decide Whether to Install Solar Panels for Your Home. (Lifehacker)
Why You Need 'Say No' Days. (Lifehacker)
For God's Sake, Let Female Heroes Have Ponytails!. (The Mary Sue)
My Ex-Boyfriend's New Girlfriend Is Lady Gaga. (New York Times)
They're Single. They're Straight. They're Friends. And They're Having a Baby.. (Marie Claire)
When a Friend Is in Need, Show You Care With Food. (Wirecutter)
20 parents share the funniest thing their kid did that they really shouldn't have laughed at.. (Some Ecards)
Finally, for a laugh: How to Find Your Correct Bra Size. (McSweeneys)
---
Like this post? Want more fun articles in real time? Follow me on Twitter or become a Facebook fan to get similar stories all week long.