Want to stay in bed longer? Here's what I've been loving, laughing at, and getting intrigued by all week long. Now cozy up with your laptop/tablet and enjoy 🙂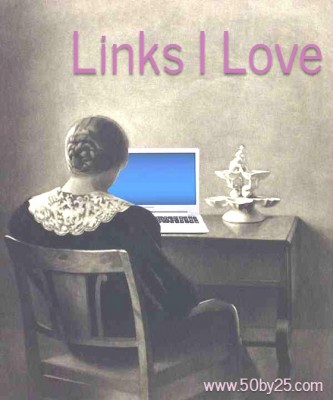 CAREER / BUSINESS
Why Grocery Stores Have Tiny Kid-Size Carts. (The Atlantic)
What Happens To Your Mail-Order Mattress After You Return It. (Five Thirty Eight)
Once-in-a-Generation Swarm of Desert Locusts Descend on East Africa. (Morning Brew)
Panera's New $9/Month Coffee Subscription Is Actually a Good Deal. (Lifehacker) Really interesting to see a restaurant getting into the subscription business… I'll be curious to see how this pans out.
Fifth Wall Ventures Raises $100 Million for Clicks to Bricks Retail. (Morning Brew)
Home Depot Has the Most Loyal Customers in Home Improvement Retail. (Morning Brew)
Teens are hacking Instagram into a modern-day eBay. (Input)
Age of Invention: Where Be Dragons?. (Substack)
Bank backs off program monitoring workers' bathroom breaks. (AP News)
4 Sneaky Signs of Burnout. (Corporette)
PRODUCTIVITY / SOCIAL PSYCHOLOGY
A Quiet Respite in a Bustling Open Workplace. (New York Times)
Deleting Social and News Apps to Improve Focus and Creativity. (Bart Lorang)
The Psychology of Productivity: Five Things to Harness for Optimal Results. (Laura Stack)
This is How to be Less Distracted by Having Fun in Tedious Tasks. (Nir and Far)
Our Strengths and Weaknesses are Connected. (Friday Forward)
Know How Much Your Time Is Worth so You Can Spend It Appropriately. (Lifehacker)
The science of attraction is powerful—but don't let it distract you from finding true love. (Well & Good NYC)
Throw a 'Do Something You've Been Avoiding' Party for 10 Minutes. (Lifehacker) I started doing this to get back on track with my cleaning at home… so silly for me to let it slide.
HEALTH / FITNESS
It's true, stress can turn your hair gray—and now scientists know why. (Well & Good NYC) Yikes… this has me checking my own hair now. Sucks that it's permanent, too!
Stressed about stress eating? Here are healthy ways to scale back, according to experts. (Well & Good NYC)
You're building your salad wrong—here's how to spice it up, according to an RD. (Well & Good NYC)
5 things that can mess with your blood sugar that have nothing to do with food, according to a dietitian. (Well & Good NYC)
Dermatologists sound off on the 5 most controversial beauty ingredients. (Well & Good NYC)
The stretches for glutes that will take the edge off an intense leg day. (Well & Good NYC)
How to Get the Benefits of a Boutique Fitness Class for Free. (Lifehacker)
This 81-year-old great grandmother is a cycling world-record holder—here's how she does it. (Well & Good NYC)
Keeping Aging Muscles Fit Is Tied to Better Heart Health Later. (New York Times)
Looking on the Bright Side May Be Good for Your Health. (New York Times)
The biggest myth about exercise and immunity has endured for 40 years, but it's time to stop believing it. (Well & Good NYC)
Fitness trackers might be smart enough to predict colds and flus, but they're no replacement for a doctor. (Well & Good NYC)
Covid-19 Update. (Travel Insider)
Past Time to Tell the Public: "It Will Probably Go Pandemic, and We Should All Prepare Now". (Virology Down Under)
How to Prepare for Coronavirus Without Panicking. (Lifehacker) YES – please be reasonable!
Unlike these people: Surgeon General Urges the Public to Stop Buying Face Masks. (New York Times)
Interesting tale from Wuhan: In a City Under Lockdown, Hope Arrives by Motorbike. (New York Times)
TRAVEL
How Bad Will It Get for Airlines When Coronavirus Hits the U.S.?. (Skift)
Where the Travel Industry Will Intersect With Wellness in 2020. (Skift)
Warm Weather Forces Ski Resorts to Plot Snowless Future. (Skift) Yikes 🙁
Are Hotel Loyalty Programs Worth It?. (Room Key)
Ask the Expert: What Is the Worst Way to Approach Digital Transformation?. (Hotel News Now)
Short-Term Rentals a Key Factor in Sluggish Hotel Rate Growth. (Skift)
A Brief History of the Hotel Industry. (Room Key)
Travel Advisors Work to Make Once Elusive Round-the-World Trips a Reality. (Skift)
Designing a Better Airline Lounge Experience. (Skift)
Ranking: The Best & Worst Airports for Food in the U.S.. (Wanderu)
Air New Zealand unveils lie-flat pods for economy class. (Future Travel Experience)
Alaska Air Catches Up on Carving Out New Revenues. (Skift)
American Suggests 737 Max Return Pushed Further to Second Half. (Skift)
No One Can Explain Why Planes Stay in the Air. (Scientific American)
Surge in Americans googling 'what is India' as Trump makes visit. (Secret Flying) Ugh, this is appalling.
MISCELLANY
The best way to learn technology? Click all the buttons. (Zapier)
My boyfriend's wedding dress unveiled my own shortcomings over masculinity. (The Guardian)
Looking Back on a Year Without Cable. (The Simple Dollar)
What To Do First When You Buy a Home. (Corporette)
Help! What's a Good Host Gift for People Who Don't Drink Alcohol?. (The Kitchn)
Pantry Organization Ideas: My Six Favorites!. (Driven by Décor)
How to Keep Your Soup Bowl From Sliding Around the Plate. (Lifehacker)
Turn Down Future Opportunities That You Wouldn't Also Do Right Now. (Lifehacker)
How to Avoid Someone at a Party Without Being a Jerk. (Lifehacker)
Teach Kids How to Get Around Without a Smartphone. (Lifehacker)
Finally, for a laugh: Woman Spirals Into Vortex Of Self-Doubt After Trader Joe's Cashier Does Not Compliment Any Of Her Selected Items. (The Onion)
---
Like this post? Want more fun articles in real time? Follow me on Twitter or become a Facebook fan to get similar stories all week long.