Want to stay in bed longer? Here's what I've been loving, laughing at, and getting intrigued by all week long. Now cozy up with your laptop/tablet and enjoy 🙂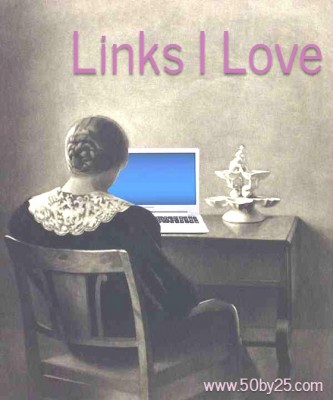 CAREER / BUSINESS
Self-Checkout Tech Hasn't Caught Up to Retailers' Needs. (Morning Brew)
How Houston Embraced Augmented Reality to Enhance the Visitor Experience. (Skift)
Idea burnout: As more DTC brands enter the fray, founders struggle to differentiate. (Modern Retail)
Meet the New Nike Boss: Trading Tech for Air Jordans. (Wall Street Journal)
1,000 True Fans? Try 100. (Andreessen Horowitz)
How to use these 7 presentation skills to nail a job interview. (Fast Company)
Inside Mark Zuckerberg's Lost Notebook. (Wired)
8 Ways Solopreneurs Can Replicate the Benefits of Full-Time Employment. (Under 30 CEO)
4 Tips to Establish a Culture of Learning at Your Business. (Under 30 CEO)
Surfacing Tough Conversations with Your Manager. (Instagram)
Related: Women receive significantly less feedback than men at work — 3 ways to change that. (NBC News)
Serena Williams wants more companies to hire mothers, so she joined a startup that's making it happen. (Business Insider)
PRODUCTIVITY / SOCIAL PSYCHOLOGY
Does What We Wear To Work Affect Our Productivity?. (Hive)
How to use psychology to get people to answer your emails. (Wired)
The New Productivity: Four Innovations Changing the Working World. (Laura Stack)
How to Be Productive and Still Have a Fun Weekend. (Entrepreneur)
How to collaborate across time zones. (Zapier)
Why Stress is Contagious (kinda like pink eye!). (The Plum)
Make an Emotional Labor To-Do List with Your Partner. (Lifehacker)
What is emotional cheating and how can I stop it from ruining my relationship?. (Well & Good NYC)
HEALTH / FITNESS
Depression May Elevate Dementia Risk. (New York Times)
You're Not Getting Enough Sleep—and It's Killing You. (Wired)
Why You Shouldn't Work Out on an Empty Stomach. (Lifehacker)
'1.5 reps' help you see results at the gym twice as fast. (Well & Good NYC)
Why one of the best things you can do for sore legs is… go for a walk. (Well & Good NYC) I usually hit the elliptical as my workout when my legs are sore; great to see this basically backed up.
The best strength training moves to help you sit up straighter, according to a physical therapist. (Well & Good NYC) I need to do more of these…
Hidden Beneath the Hospital Gown. (New York Times)
This violinist played her instrument as surgeons removed a brain tumor. (CNN) Didn't this happen in a Grey's Anatomy episode years ago? (Answer: yup.)
How 'eating jet lag' messes with your health every Monday. (Well & Good NYC)
The Covid-19 Coronavirus Outbreak : Should You Be Worried?. (Travel Insider)
TRAVEL
Where Does Delta's CEO Stand on the Recline Vs. No-Recline Seat Debate? Now We Know. (Skift) I am team no-recline unless it's a red eye.
Delta Air Lines launches virtual queueing for boarding. (Future Travel Experience) I've been using this feature for a few weeks and it's wonderful!
A Wish List for Hospitality and Travel in 2020. (Skift)
Top 9 Ways to Enhance Your Hotel's Booking Engine UX. (Hotel News Now)
Skip-Gen' Vacations Are a New Family Travel Offshoot for Travel Advisors. (Skift)
Japan's Lost-and-Found System Is Insanely Good. (City Lab)
MISCELLANY
How to talk about unspeakable things. (Economist)
Take Your Kids to Deliver Valentines to a Nursing Home. (Lifehacker)
Ten Years Later, We Still Send 'Love Letters' Every Day. (Medium)
Get Your Kid Talking About Their Day With This Question. (Lifehacker)
Buy Cheap or Buy Reliable?. (The Simple Dollar)
How to wash your delicate sweaters without dry cleaning. (Well & Good NYC)
How to Get Google's Car Crash Detection App on Older Pixel Phones. (Lifehacker)
The New York Public Library Has Calculated Its Most Checked-Out Books Of All Time. (NPR)
---
Like this post? Want more fun articles in real time? Follow me on Twitter or become a Facebook fan to get similar stories all week long.