Want to stay in bed longer? Here's what I've been loving, laughing at, and getting intrigued by all week long. Now cozy up with your laptop/tablet and enjoy 🙂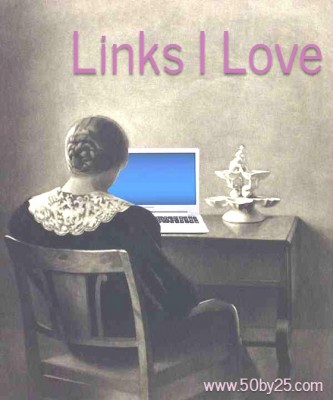 CAREER / BUSINESS
The Future of the Face Computer. (Gizmodo)
Which Brand Will Win the Holiday Wearable Battle?. (Skift)
The Work Resolutions Report. (Zapier)
How to Change Your Boss's Mind. (Lifehacker)
Here's why there are no women over 40 in your office. (Penelope Trunk) Penelope Trunk is getting more and more provocative, but I think it's starting to become completely preposterous just for attention.
How to Transition to Working From Home After You Have Kids. (Lifehacker)
PRODUCTIVITY / SOCIAL PSYCHOLOGY
Getting Back on an Even Keel: Eight Tips for Productively Playing Catch-Up. (Laura Stack)
4 Tips for Setting Resolutions that Stick in 2020. (Medium)
It's okay to miss goals—if you learn from it. (Zapier)
When Giving Feedback, Choose Your Words Carefully. (Friday Forward)
Here's what happened when I quit multitasking for a week to improve my productivity. (Well & Good NYC)
This Is How To Change Someone's Mind: 6 Secrets From Research. (Barking Up the Wrong Tree)
HEALTH / FITNESS
The 7 pantry staples you're not storing in the refrigerator—but definitely should. (Well & Good NYC)
Is Drinking Fruit Juice Healthy? (Is Fruit Juice Really as Bad as Soda?). (Nerd Fitness)
Why trainers say doing your cardio in the morning is the ultimate key to success. (Well & Good NYC)
17 Running Quotes for Inspiration. (Run to the Finish)
The best ways to cool down after your workout, according to professional stretchers. (Well & Good NYC)
The 9 biggest face-washing mistakes you're making, according to dermatologists. (Well & Good NYC)
The 10 skin-care rules dermatologists live by will seriously change your skin. (Well & Good NYC)
TRAVEL
How to Avoid Being Misled by Online Travel Agencies. (Room Key)
How Can Travel Brands Remain Human in a Digital-First World. (Skift)
12 technology trends for airlines and airports to focus on in 2020. (Future Travel Experience)
The Best Times to Book Flights in 2020. (Lifehacker)
Norwegian Gets Serious About Survival. (Cranky Flier) Go Marty go!
How Tiny Sun Country Struck an Unlikely Deal With Amazon to Transport Packages. (Skift)
JetBlue Raises Baggage Fees on Customers Who Pay Close to Departure. (Skift)
United Again Gives Mesa a New Lease On Life. (Cranky Flier)
Strange Math: A Fight for 27, or 29, or 39 New Gates in Denver. (Cranky Flier)
Uber, Lyft Will Cease Curbside Airport Pickups in Phoenix Over Higher Fees. (Skift)
Executive Q&A: An Inside Look at American Airlines and IHG's New Business Travel Partnership. (Skift)
What Nobu Hotels Sees in the Ascendant Luxury Market in Warsaw. (Skift)
MISCELLANY
Cut Down on Household Clutter by Throwing a Downsizing Party. (Lifehacker)
Make Party Cocktails by the Pitcher Rather Than the Glass. (Lifehacker)
Experts bust the 5 biggest myths about bras, which no lie, will change how I shop. (Well & Good NYC)
How to Help Kids Develop 'News Literacy' Skills. (Lifehacker)
How to Kick Hackers Out of Your Ring Account. (Lifehacker)
Lights. Camera. Senior Center?. (New York Times)
---
Like this post? Want more fun articles in real time? Follow me on Twitter or become a Facebook fan to get similar stories all week long.