Want to stay in bed longer? Here's what I've been loving, laughing at, and getting intrigued by all week long. Now cozy up with your laptop/tablet and enjoy 🙂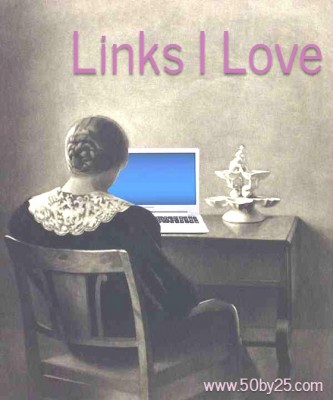 CAREER / BUSINESS
Top 10 Tips for Using Social Media to Help Your Career, Not Hurt It. (Daily Muse)
Back-channeling is a toxic-communication habit that probably exists in your office. (Well &
Good NYC)
Female Founders Are Changing the World. Please Stop Calling Them 'Mompreneurs' and 'She-E-Os'. (Inc)
3 Reasons It's So Hard to "Follow Your Passion". (Harvard Business Journal)
6 Ways Your Personal Brand Is Limiting You. (Medium)
Top Performers Don't Spread Conspiracy Theories. (Friday Forward)
How to Keep a Human Touch When Using Workflow Automation. (Under 30 CEO)
More states are banning questions about salary history in job interviews. What to say if you're asked about it anyway.. (Washington Post)
In the future, office design plans will prioritize employee wellness. (Well & Good NYC)
Retailers Use Fitness Perks to Woo Customers. (Skift)
PRODUCTIVITY / SOCIAL PSYCHOLOGY
How (and why) you should give yourself a year-end review. (Fast Company)
You Don't Need a Resolution, You Need Priorities. (Lifehacker)
Start Your Resolutions on January 5th. (Chris Guillebeau)
Take This Yale Course on the 'Science of Well-Being' For Free. (Lifehacker) I just signed up for this and watched the first week of videos last night!
When Sending an Important Email, Add the Recipient Last. (Lifehacker)
A Little Help, Please? Five Arguments for Getting a Personal Assistant. (Laura Stack)
How to Digitally Detox While Still Carrying a Smartphone. (Lifehacker)
Introduce Yourself Like Inigo Montoya. (Lifehacker)
The Art of Decision-Making. (New Yorker)
Applying Routine and Discipline to Finances. (The Simple Dollar)
HEALTH / FITNESS
Sleeping 9 Hours a Night May Raise Stroke Risk. (New York Times)
How to Welcome the New People at the Gym. (Lifehacker)
How to decompress your spine using a foam roller, according to a Pilates pro. (Well & Good NYC)
Former Marathon World Record Holder Wilson Kipsang Suspended for Whereabouts Failures & Tampering Violations. (Let's Run)
Marathon Running May Be Good for Your Knees. (New York Times)
This fitness app is putting personal training into the palm of your hand for only $15. (Well & Good NYC)
What Happens in Your Body During a 'Cleanse' or 'Detox'. (Lifehacker)
Even a Little Alcohol May Raise Cancer Risk. (New York Times)
When it comes to healthy sweeteners, which is better: agave or honey?. (Well & Good NYC)
You Could Die Today. Here's How to Reduce That Risk.. (New York Times)
The Two Mechanisms That Make Hiccup Cures Actually Work. (Lifehacker)
How Time in the Wild Can Help with Depression and Anxiety. (Cool of the Wild)
TRAVEL
5 expert camping tips every aspirational adventurer should bookmark. (Well & Good NYC)
How to Keep Travel Costs Low During Holidays. (The Simple Dollar)
Build a Detailed Vacation Itinerary With the 'Scout' Site. (Lifehacker)
Puerto Rico Aims to Boost Biz Travel With High-Tech Entertainment District. (Skift)
How to Overcome Common Work Travel Woes. (Room Key)
New Report: 10 Business Travel Trends for 2020. (Skift)
What's in Store for the Hotel Sector in 2020: New Skift Research. (Skift)
Here's What to Do If an Online Booking Site Loses Your Reservation. (Room Key)
Who Loves Travel Advisors the Most? It's Millennials, Not Boomers. (Skift)
Delta Air Lines Employees File Lawsuit Over Uniforms. (Skift)
Delta highlights airport innovations for the future of travel in CES keynote. (Wandering Aramean)
Similar: Delta's CES Appearance Puts Things Into Perspective. (Cranky Flier)
Why Delta's Biggest Innovation Isn't Flashy Tech: It's Consistency. (Skift)
Airlines Are Offering Passengers Plenty of Choices — but Does It Make a Difference?. (Yahoo)
What the F*&@ is ADS-B and Why Is It Ruining Trips to the Bahamas?. (Cranky Flier)
What to Consider When Your Flight Is Overbooked. (AARP)
When movies make airplane fanatics cringe. (SF Gate)
Why Your Phone Connection Is Slow on the Airport Tarmac. (Lifehacker) I have always wondered this!
MISCELLANY
Nine tricks for getting the most out of online coupon codes. (Washington Post)
The Julia smart cooking system even washes itself up. (Engadget)
Lex is the new photo-free dating app that anyone with swiping-fatigue has been waiting for. (Well & Good NYC)
The Advice I Gave My Students. (Cal Newport)
What to Do About an Overtalker. (New York Times)
I Tested 13 Bidets. I'm a Convert.. (Wirecutter)
Let's Debunk Three Myths About Seemingly Illegal Things You Can Do While Driving. (Jalopnik)
Teach Little Kids to 'Listen with Their Eyes'. (Lifehacker)
DIY-Deficiency: 2 In 5 Adults Can't Fix A Single Household Problem Without Google. (Study Finds)
But in case you want to use Google more: Use Google Assistant's Interpreter Mode to Talk to Someone in Their Language. (Lifehacker)
How to play podcasts on Alexa with your Amazon Echo. (The Ambient)
What to Do With All Those Cables and Cords You've Hoarded. (Lifehacker) I need to do this…
4 journal prompts to ring in the new decade—none of which involve resolutions. (Well & Good NYC)
---
Like this post? Want more fun articles in real time? Follow me on Twitter or become a Facebook fan to get similar stories all week long.