Want to stay in bed longer? Here's what I've been loving, laughing at, and getting intrigued by all week long. Now cozy up with your laptop/tablet and enjoy 🙂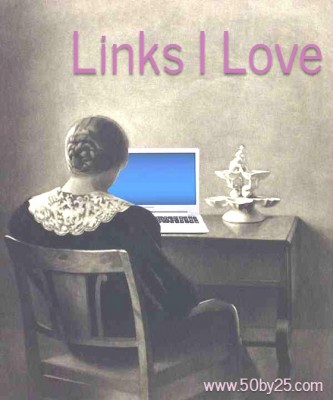 CAREER / BUSINESS
Saying no to teenager's fancy college dreams: It's worth the pain.. (Slate) Love this article! I absolutely thought about cost when I decided where to go to college, and
Three MBA admission heads explain why record numbers of women are going to business school. (Quartz)
How Much Fashion Is Too Much Fashion at Work?. (Wall Street Journal)
Retail Insiders Share Where They Think the Industry's Headed. (Morning Brew)
Why Amazon Is the E-Commerce Retailer of the Decade. (Morning Brew)
As Amazon Expands Its Free Returns Policy, Other Retailers Back Away. (Morning Brew)
How a D2C Brand Becomes a 'Cult'. (Morning Brew)
PRODUCTIVITY / SOCIAL PSYCHOLOGY
4 Ways to Have Fewer Meetings at Work. (Zapier)
Mini-Breaks, Mini-Vacations: Six Reasons They Spike Your Productivity. (Laura Stack)
The Difference Between a Reason and an Excuse. (Lifehacker)
The skeptic's guide to gratitude that won't make you want to roll your eyes. (Well & Good NYC)
Use Your Snooze Alarm to Practice Morning Mindfulness. (Lifehacker)
Optimizing Laundry for Money and Time. (The Simple Dollar)
HEALTH / FITNESS
The Power of One Push-Up. (The Atlantic)
Is your gym sesh affecting your immunity? Here's how to avoid workout-induced burnout. (Well & Good NYC)
How to hold a squat for twice as long, according to a personal trainer. (Well & Good NYC) Some good variants in here!
Dynamic shoulder exercises to better your posture. (Well & Good NYC)
Once a Fringe Activity, More People in Colorado Are Uphill Skiing. (303 Magazine) Maybe I'll get into backcountry this year?
TRAVEL
Next October's Real ID Rollout Will Be a Nightmare. (Cranky Flier)
Top-Secret Spirits You Can Only Get at the Airport. (Thrillist)
Team rediscovers how a 1964 Long Beach woman was the first to pilot a solo trip around the equator. (Long Beach Press Telegram)
An Executive's Retirement Signals the End of a Golden Era at Emirates. (Skift)
Why Are Most Airplane Seats Blue?. (Readers Digest)
Mile high ugh: What you should know before you eat airplane food. (NBC News)
Decoding a Viable Metric for Measuring Customer Loyalty in Travel. (Skift)
New Report: Leveraging Hotel Loyalty to Design Successful Business Travel Programs. (Skift)
Interview with Amanda Szabo, CEO of ResortPass: How This Visionary Entrepreneur Is Redefining the Hospitality Industry As We Know It. (Hotel News Now) I hadn't heard of ResortPass, but now am planning to use it for some gym / spa days in Vail.
What Consumers Told Us About Travel in 2019: Top Survey Findings From Skift Research. (Skift)
10 Places to Travel In 2020—Before Everyone Else Does. (Wall Street Journal)
The Best Sheets, According to Hotel Insiders. (New York Magazine)
MISCELLANY
How to Read Medium Articles for Free. (Lifehacker)
Women's Pockets are Inferior. (Pudding)
My Friends Serve Underage Kids Alcohol. Should I Speak Up?. (New York Times)
The Finest Sushi in Town Is at the Drug Store. (Thrillist) This was really interesting!
Irish Butter Kerrygold Has Conquered America's Kitchens. (Bloomberg)
For Vigorous Dinner-Party Discussion, Add Required Reading. (Eater) Love this idea!
Go On, Make a Pretty Charcuterie Plate. (Thrillist)
The Baking Step You Can (Pretty Much Always) Skip. (Bon Appetit)
How to make Thanksgiving cleanup suck less. (Lifehacker)
Some Holiday Thoughts. (The Simple Dollar)
Don't Give People Presents That Are Actually Chores. (Lifehacker)
Related: If You're Gifting a Video Game System, Set It Up Now, Not Christmas Day. (Lifehacker)
5 Holiday Dinner Guest Tips No One Taught You. (Wirecutter)
How to Set Healthy Boundaries With Your Family Over the Holidays. (The Every Girl)
How to prep your kitchen for the healthiest, most delicious year yet. (Well & Good NYC)
What to Buy: How Not to Feel Dead Tired This Winter. (Wirecutter)
12 Ways to a Frugal New Year. (The Simple Dollar)
Surviving Modern Life and Financial Success. (The Simple Dollar)
---
Like this post? Want more fun articles in real time? Follow me on Twitter or become a Facebook fan to get similar stories all week long.