Want to stay in bed longer? Here's what I've been loving, laughing at, and getting intrigued by all week long. Now cozy up with your laptop/tablet and enjoy 🙂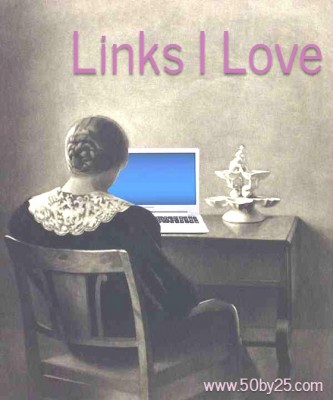 CAREER / BUSINESS
Robots Won't Take Your Job, But They've Probably Already Changed It. (Zapier)
I'm a tech CEO who tried to give up my smartphone for a year. I wasn't fully successful — but it did make me a better leader.. (Business Insider) This sounds really interesting and I wonder if I could do it…
PRODUCTIVITY / SOCIAL PSYCHOLOGY
Make Stress More Manageable by Thinking of It As 'Competition'. (Lifehacker)
Get Help Remembering Gmail Shortcuts With KeyRocket. (Lifehacker)
What does it mean to have a nutric personality? An expert explains. (Well & Good NYC)
End Your Day With Something That Makes You Happy. (Lifehacker)
HEALTH / FITNESS
'I'm a registered dietitian, and this is how I build my Thanksgiving plate'. (Well & Good NYC)
Sugary Drink Ban Tied to Health Improvements at Medical Center. (New York Times)
The science behind your wild food cravings on your period. (Well & Good NYC)
What you need to know about how sound affects your digestion. (Well & Good NYC)
How to Get a Great Interval Workout on Gym Cardio Machines. (Lifehacker)
Your triceps are the largest muscle in your arm—here's how to stretch 'em. (Well & Good NYC)
This is the optimal amount of time to rest between sets in order to build muscle, according to a trainer be. (Well & Good NYC)
A 25-minute workout in resistance band pants left my legs sore for days. (Well & Good NYC) I have a pair of these and really need to give them a try…
TRAVEL
Duffel Joins Wave of Startups Accelerating Efforts to Reinvent Airline Distribution. (Skift)
Kayak Is Rolling Out a New Platform for Business Travelers. (Skift)
Here's Why Most Travel Booking Sites Look the Same. (Room Key)
Tokyo Tipping Point: Next Summer, Haneda Will Have More Flights to North America Than Narita. (Cranky Flier)
Envious IAG Boss Congratulates Delta on Latam Move. (Skift)
United Airlines, Explained. (Skift) Solid primer on UA's history!
The Next Big Thing In Hospitality: Turning Retired Motels Into Adventure-Ready Basecamps. (Forbes)
Get the Most Out of a Visit to the Museum. (New York Times) Mom and I are headed to see the Monet exhibit at Denver Art Museum today, and I'm going to try a few of these tips…
MISCELLANY
How to Eat Alone (and Like It). (New York Times)
If you're hosting Thanksgiving dinner, check your pantry and fridge for these recalled foods. (CNN)
Put Eggs in a Bowl of Water to See If They've Gone Bad. (Lifehacker)
Should I Buy a Used or New Car?. (The Simple Dollar)
Save Money Online Shopping With These Sneaky Tricks. (Lifehacker)
Your Money AND Your Life. (The Simple Dollar)
Don't Make Things More Complicated Than Necessary. (The Simple Dollar)
The Art of Being Single. (Wall Street Journal)
The surprisingly compelling reason for having sock sex – yeah really, sock sex – tonight. (Well & Good NYC)
How to Be a Better Friend. (New York Times)
---
Like this post? Want more fun articles in real time? Follow me on Twitter or become a Facebook fan to get similar stories all week long.