Want to stay in bed longer? Here's what I've been loving, laughing at, and getting intrigued by all week long. Now cozy up with your laptop/tablet and enjoy 🙂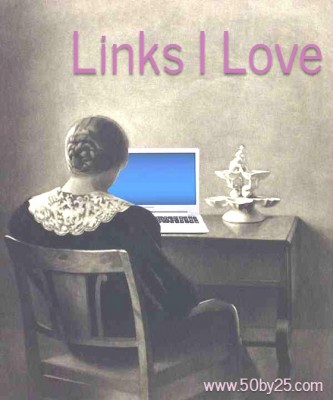 CAREER / BUSINESS
Do You Send a Thank You Note After a Job Interview?. (Lifehacker)
ILR's prison job fair opens doors for incarcerated. (Cornell Chronicle) I am so proud that my alma mater runs this program! I get to go back to prison next week with Defy and I am counting down the days. (More on my experiences in prison here.)
5 tips for not assuming the worst when your boss schedules an unexpected meeting. (Well & Good NYC)
Life-sized model shows what office workers might look like in 20 years. (SkyNews) Oof, some people look like this now 🙁
You'll Never Make Money Podcasting. (Lifehacker)
Amazon drops grocery delivery fee as competitors close in. (Reuters)
Sexy Mr. Rogers, Sexy Bob Ross and the evolution of the sexy Halloween costume. (USA Today)
Where Women Fall Behind at Work: The First Step Into Management. (Wall Street Journal)
7 successful women on the "mistakes" that changed their careers. (Fast Company)
PRODUCTIVITY / SOCIAL PSYCHOLOGY
A woman's greatest enemy? A lack of time to herself. (Guardian)
How to Get Work Done When Your Kids Are Home. (Lifehacker)
Changing your mind is especially hard when you're forced to disagree with yourself. (Well & Good NYC)
Reduce Anxiety When Public Speaking by Thinking About How You're Helping the Audience. (Lifehacker)
HEALTH / FITNESS
Being Young, Active and Physically Fit May Be Very Good for Your Brain. (New York Times)
Sitting is the new smoking and other body alignment faux pas. (Well & Good NYC)
The first bike path to cross America coast-to-coast is more than half-way finished. (Good)
The cities designing playgrounds for the elderly. (BBC News)
Therapy is not always accessible for a multitude of reasons. (Instagram) I am using teletherapy (this app) now and love it; so much easier to schedule when I don't have to be in one physical location to meet with my therapist!
50 wellness-inspired activities to check off your fall bucket list. (Well & Good NYC)
TRAVEL
US Airport Policy Towards Uber is Unfair and Stupid. (Travel Codex)
These Are the Best Airports to Get Stuck In. (Lifehacker)
Gatwick trial cuts plane boarding time by 10%. (BBC News)
Don't Expect Boeing 737 Max to Fly Before March, Southwest Pilots Warn. (Skift)
Touring United's New, Ridiculously-Spacious CRJ-550 Aircraft. (Cranky Flier)
American and Alaska Airlines Cut Back Loyalty Ties. (Skift)
The Rules for Good Airline Food. (Travel Codex)
The American Flight That Wouldn't Take Off. (Wall Street Journal)
For Pilots, Managing Attention Is Life and Death. Here's How They Do It.. (Zapier)
Why Are Airline Websites So Bad at Inspiring Travel?. (Skift)
New Research: How to Manage Business Travel More Efficiently. (Skift)
MISCELLANY
That's not bringing about change': Obama advises 'woke' young people not to be so judgmental. (USA Today)
This Is How To Make Your Kids Amazing: 4 Secrets From Research. (Barking Up the Wrong Tree)
Real question: Is it possible to have unadulterated fun as an adult?. (Well & Good NYC)
You Need to Make a 'When I Die' File—Before It's Too Late. (Time)
On Becoming My Full Self. (Preppy Runner)
---
Like this post? Want more fun articles in real time? Follow me on Twitter or become a Facebook fan to get similar stories all week long.