Want to stay in bed longer? Here's what I've been loving, laughing at, and getting intrigued by all week long. Now cozy up with your laptop/tablet and enjoy 🙂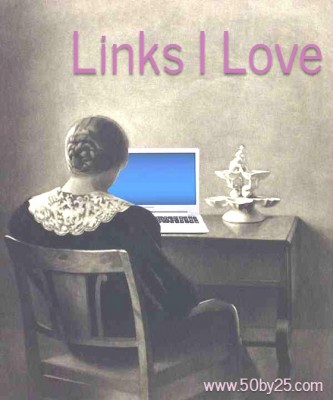 CAREER / BUSINESS
5 questions to ask yourself when you have no idea what you want to do with the rest of your life. (Well & Good NYC)
Deb Perelman's Work Diary: The 'Smitten Kitchen' Is Open (Even When the Cook Is Sick). (New York Times)
How to Get Re-Inspired at Work. (Lifehacker)
A Missing Factor In Women's Leadership: You Need Diverse Networks To Grow. (Forbes)
How to Get Re-Inspired at Work. (Lifehacker)
What Companies Can Learn From These Failed Innovation Attempts. (Under 30 CEO)
Costco quietly becomes a destination for clothes. (Washington Post)
Why Colin Kaepernick reportedly asked Nike not to release its Fourth of July sneaker. (Vox)
PRODUCTIVITY / SOCIAL PSYCHOLOGY
If Tech Is So Distracting, How Do Slack Employees Stay So Focused?. (Nir and Far)
Millennials are the loneliest generation. (YouGov)
4 actually helpful empathetic phrases, since you can't know how someone feels. (Well & Good NYC)
Team Sports May Help Children Deal With Trauma. (New York Times)
The Marathon. (The Simple Dollar)
HEALTH / FITNESS
Aid in Dying Soon Will be Available to More Americans. Few Will Choose It.. (New York Times)
Is decaf coffee healthier than regular coffee? Here's what an MD has to say. (Well & Good NYC)
'Pear-Shaped' May Be Healthier Than 'Apple-Shaped'. (New York Times)
10 Findings That Contradict Medical Wisdom. Doctors, Take Note.. (New York Times)
The FDA Has Finally Approved the Impossible Burger to Be Sold at Grocery Stores. (Gizmodo) I'm really excited to try this!
Why So Many of Us Don't Lose Weight When We Exercise. (New York Times)
The surprising reason why you might want to wash your feet before bed. (Well & Good NYC)
Meet orthosomnia, the on-the-rise (and counterproductive) cultural obsession with hacking your sleep. (Well & Good NYC)
TRAVEL
Cardinal rules for Safe Solo Female Travel. (Yes and Yes)
Uber Says Driverless Cars Can Only Happen in Lockstep With Regulators. (Skift)
Expert Tips on Planning Your First Luxury Vacation. (Bloomberg)
Improving the Guest Experience: Kennedy Space Center. (Hotel News Now) Having just been to the KSC two months ago, it was neat to see this perspective on how they've tried to be more guest-friendly.
How to Critique an Airbnb Rental. (Lifehacker)
Skift Global Forum Preview: Delta CEO on Responsibility to Manage Footprints We Leave Behind. (Skift)
Ryanair CEO Slams Boeing for Not Having Its (Expletive) Together on Max Issues. (Skift)
Make Sure Your Flight Reservation Is Ticketed Before You Travel. (Lifehacker)
United Airlines Confronts Ticketing Ploy That Nets Travelers Cheaper Fares. (Skift)
What is the Phonetic Alphabet and Why You May Need it For Airline Tickets. (Running with Miles)
United Airlines introduces biometrics membership for MileagePlus members. (Future Travel Experience) I'm super excited about this – I just signed up for Clear finally as a result!
The New Airport Congestion: Plane Spotters Crowd Fancy Hotel Bars. (Wall Street Journal)
MISCELLANY
Superior Just Got Its First-Ever Piece Of Public Art, A Towering Trio Of Figures That Watch Drivers Go Around A Busy Roundabout. (Colorado Public Radio)
Chrome 76 Makes Avoiding Paywalls Easier—For Now. (Lifehacker)
How to Use Lay, Lie, Lain and Laid. (Lifehacker)
How to Use a Thesaurus Correctly, According to Martin Amis. (Lifehacker)
Keep a Worry Diary in Your Notes App. (Lifehacker)
Handling Stressful Super-Busy Periods Without Overspending. (The Simple Dollar)
How to Save More Money, Faster. (The Skimm)
The 5-4-3-2-1 Goal Setting Method, Applied to Financial Goals. (The Simple Dollar)
Keeping the Fun in Children's Sports. (New York Times)
50 Genius Parenting Hacks That Every Parent NEEDS To Know. (Twenty Two Words)
Create a Family Chore Chart on Alexa. (Lifehacker)
The tradition of taking a man's last name is 'unquestionably sexist.' This new trend could be the solution.. (The Lily)
A 107-year-old woman says the secret to long life is being single forever. (Well & Good NYC)
5 ways relationship pros differentiate rebounds from the real deal. (Well & Good NYC)
Should We All Take the Slow Road to Love?. (New York Times)
5 Things People With Tidy Homes Don't Do. (The Nester)
---
Like this post? Want more fun articles in real time? Follow me on Twitter or become a Facebook fan to get similar stories all week long.