Want to stay in bed longer? Here's what I've been loving, laughing at, and getting intrigued by all week long. Now cozy up with your laptop/tablet and enjoy 🙂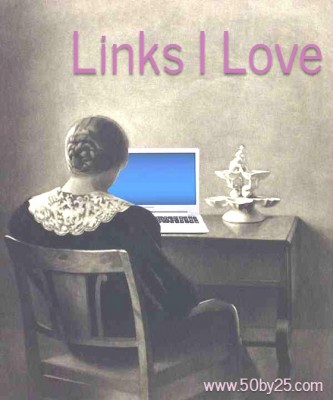 CAREER / BUSINESS
Texting Moves to the Workplace, as Do the Awkward Misfires. 'I'm Here. I Luv U.'. (Wall Street Journal) Ugh, I hate when people try to text me for business… that's what email is for. It's not like we don't have it on our phones too!
Undercover in a Hospital Bed. (New York Times)
How Women Can Negotiate to Close the Gender Pay Gap. (Fortune Magazine)
When Their Book Deal Blew Up After Sexual Misconduct Allegations, Glenn Thrush Kept His Advance. Maggie Haberman Had To Pay Hers Back.. (BuzzFeed)
PRODUCTIVITY / SOCIAL PSYCHOLOGY
How To Make Your Relationship Amazing: 6 Secrets From The Top Marriage Researcher. (Barking Up the Wrong Tree)
How to Track Your Time. (A Life of Productivity)
Eat That Frog: A Practical Approach to Reaching Your Goals. (Zapier)
HEALTH / FITNESS
How to use foods that make you sleepy to your advantage. (Well & Good NYC)
The Sad Truth About Sleep-Tracking Devices and Apps. (New York Times)
Cutting 300 Calories a Day Shows Health Benefits. (New York Times)
To Help Smokers Quit, Pay Them. (New York Times)
Born to Walk Barefoot. (New York Times)
TRAVEL
Tiny German airline a big player, thanks to interline deals. (Travel Weekly)
Prague Airport unveils smart digital signage in six languages. (Airport World)
Flight Attendant Packing Secrets to Up Your Carry-On Game. (Thrillist)
Get a Break From Your Kids on a Plane by Booking a 'Vacation Seat'. (Lifehacker)
How to Avoid Tourist Traps While Traveling. (Lifehacker)
Amsterdam Turns to Luxury to Allay Overtourism Concerns. (Skift)
MISCELLANY
A Tale of Five Lamps. (The Simple Dollar)
Finally, for a laugh: Teen goes viral for tweeting from LG smart fridge after mom confiscates all electronics. (CBS News)
---
Like this post? Want more fun articles in real time? Follow me on Twitter or become a Facebook fan to get similar stories all week long.