Want to stay in bed longer? Here's what I've been loving, laughing at, and getting intrigued by all week long. Now cozy up with your laptop/tablet and enjoy 🙂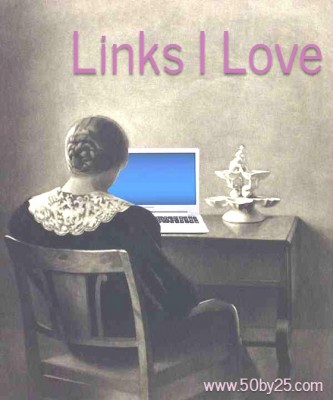 CAREER / BUSINESS
It's Never Too Late: What Best-Selling Author David Epstein Teaches Us About Career Paths. (Forbes) I'm in the middle of his book, Range, right now, and am loving it!
Artificial intelligence, in real life. (The Outline)
Your Professional Decline Is Coming (Much) Sooner Than You Think. (The Atlantic)
An Escape Room Where You Can't Escape Your Privilege. (New York Times)
Incompetent, rich people are more likely to get ahead than smart people with no money. (Market Watch)
Facebook says it wants to 'double our number of women globally and Black and Hispanic employees in the US' as it reports its annual workforce diversity stats. (Business Insider)
What to Do When You're the Only Woman in the Room. (New York Times)
Why Self-Awareness Isn't Doing More to Help Women's Careers. (Harvard Business Journal)
6 Women on Not Having Children. (Doré)
Cheez-It and a boxed wine company are teaming up. Here's why. (CNN)
Is Customer Service the New Therapy?. (New York Times)
Related: Instagram Therapists Are the New Instagram Poets. (New York Times)
What to Do About Your Incredibly Boring Job. (Lifehacker)
PRODUCTIVITY / SOCIAL PSYCHOLOGY
Easy Come, Painful Go: Four Wrongheaded Productivity Fads We're Better Off Without. (Laura Stack)
6 ways to stop being so mean to yourself, already. (Fast Company)
Use Your Calendar to Record What Actually Happened. (Lifehacker)
How to turn around your day when you wake up on the wrong side of the bed. (Well & Good NYC)
How to Slow Down Time, According to Reddit. (Lifehacker)
Sick of being on autopilot? These are the 5 steps to living life to the fullest. (Well & Good NYC)
Learn How To Avoid Distraction In A World That Is Full Of It. (Nir and Far)
It's Never Going to Be Perfect, So Just Get It Done. (New York Times)
How to Use RSS Feeds to Boost Your Productivity. (Zapier)
HEALTH / FITNESS
About the Idea That You're Growing Horns From Looking Down at Your Phone …. (New York Times)
7 brain foods a neuroscientist wants you to eat every day. (Well & Good NYC)
What's the deal with those gums in all of my favorite non-dairy foods?. (Well & Good NYC)
Is It Really So Bad to Sleep Late on the Weekends?. (Lifehacker)
Here's Why You Feel So Groggy After a Nap. (Greatist)
This Is What an All-Nighter Does to Your Body. (Greatist)
Memorize the 'four pack' to make your burpees over-the-top effective. (Well & Good NYC)
Why Megan Rapinoe's workout recovery takes place underwater. (Well & Good NYC)
Why Mosquitoes Like You So Much. (Lifehacker)
TRAVEL
The Importance of Taking Vacation. (Room Key)
New Lionsgate Indoor Park in China Has a Hunger Games Theme for Adults. (Bloomberg)
Carnival Expands Internet of Things to More Ships. (Skift)
Endless Traffic, Mass Confusion, Ride-Share Price Gouging Creating Chaos At LaGuardia Airport. (CBS News)
FAA Says Mobile Phones Could Pose Safety Risk on Some Boeing Jets. (Bloomberg)
Qantas Boldly Overhauls Loyalty Program, Resists Dynamic Pricing. (Skift)
What Happens if an Airplane's Engines Fail?. (Travel Insider)
Boeing Hit With Nearly $3 Billion Quarterly Loss From 737 Max Fallout. (Skift)
Did Lufthansa Group Overreact to Low-Cost, Long-Haul Threat?. (Skift)
Travelers With Food Allergies Gain New Legal Backing From U.S. Government. (Skift)
Expedia to Connect Travelers With Hotels When Their Flights Are Delayed. (Skift)
Expedia Group Rules Out Charging Commissions on Hotel Resort Fees. (Skift)
Should You Book an Airbnb That Has No Reviews?. (Lifehacker)
How Hotels Can Re-envision Front Desk Upselling to Improve the Guest Experience. (Hotel News Now)
Marriott Exec: We Want to Be Involved in Travel Beyond 4 Walls of a Hotel. (Skift)
How Amazon's Customer-Centric Framework Can Boost Hotel Loyalty: New Skift Research. (Skift)
MISCELLANY
When to Book Labor Day Flights to Get the Best Deal. (Lifehacker)
Here's Some Money Advice: Just Buy the Coffee. (New York Times)
Always Check Your Automatic Bill Payments. (Lifehacker)
Your Best Tips for Managing the Family Money. (New York Times)
The Path to Financial Independence in Detail. (The Simple Dollar)
Should You Buy Smart Light Bulbs or Smart Light Switches?. (Lifehacker)
What Is Ranked Voting?. (Lifehacker)
How to Give a Great Speech. (Lifehacker)
Stupid-Simple Ways to Declutter Your Kitchen. (Thrillist)
5 Salad Recipes That Redefine Breakfast. (Greatist)
What America Gets Wrong About Tea. (Thrillist)
Granny panties are taking over underwear drawers. Here's why.. (Vox)
Use Business Strategies to Be a Better Parent. (Lifehacker)
Have Your Kid Read to the Dog. (Lifehacker)
A Camp Counselor's Tricks for Motivating Kids. (Lifehacker)
Does a 'Summer Slide' Cause Kids to Forget What They've Learned?. (Lifehacker)
Make 'Floating Pictures' With Your Kid. (Lifehacker)
How to Know When Your Kid Is Ready to Stay Home Alone. (Lifehacker)
Finally, for a feel-good story to make you smile: Only 1 person RSVP'd to a party for a boy with autism, so a high school football team showed up to celebrate. (CNN)
---
Like this post? Want more fun articles in real time? Follow me on Twitter or become a Facebook fan to get similar stories all week long.