Want to stay in bed longer? Here's what I've been loving, laughing at, and getting intrigued by all week long. Now cozy up with your laptop/tablet and enjoy 🙂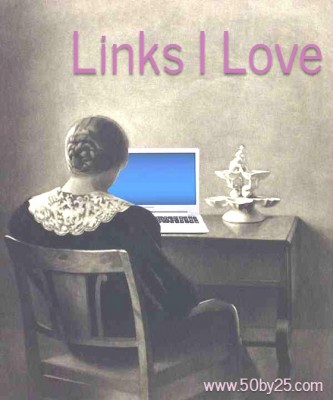 CAREER / BUSINESS
Elon Musk: Tesla will stop selling cars [Update: at consumer pricing] once full self-driving is solved. (Electrek)
What To Do If You're Being Sexually Harassed. (New York Times)
How to End Things on Good Terms with Employees. (Under 30 CEO)
The 1 factor that improves workplace wellness for nearly every Myers-Briggs type. (Well & Good NYC)
How Connected Employees Can Enhance Customer Experiences in Real Time. (Skift)
How to Run Effective One-on-One Meetings. (Managed by Q)
PRODUCTIVITY / SOCIAL PSYCHOLOGY
Walking meetings are supposed to improve the workday—here's what happened when I tried them. (Well & Good NYC)
To Be More Creative, Set Up an 'Analog Desk'. (Lifehacker)
Changing and Conflicting Priorities. (Patty Azzarello)
Fine-Grained Planning: Five Steps Toward Developing Quarterly, Monthly and Weekly Goals. (Laura Stack)
Be a Better Conversationalist by 'Supporting' Instead of 'Shifting'. (Lifehacker)
Researchers identify the personality trait people value most in 2019. (Well & Good NYC)
The Tasks You're Doing in the Wrong Order, According to Reddit. (Lifehacker)
What Preschoolers Can Teach Us About Productivity. (Zapier)
HEALTH / FITNESS
Insomnia Can Kill You. (New York Times)
The top ways to care for your health when getting more sleep simply isn't an option. (Well & Good NYC)
New affordable at-home STI tests hope to take the stigma out of preventative screenings. (Well & Good NYC)
How Fixing Your Teeth Can Fix Your Face. (New York Times)
How I Finally Conquered Sugar: Stop Trying to Go Cold Turkey. (Run to the Finish)
White Meat vs. Red Meat and Cholesterol Levels. (New York Times)
Can Home Cooking Reverse the Obesity Epidemic?. (New York Times)
Asking for a friend: Are 'expiration dates' just totally bogus?. (Well & Good NYC)
Aw crap, was drinking coffee before my workout a terrible idea?. (Well & Good NYC)
5 unexpected reasons it's worth adding some strength training to your fitness game. (Well & Good NYC)
Pushing the Limits of Human Endurance. (New York Times)
This is the magic number of days you can skip the gym before your body starts to suffer. (Well & Good NYC)
How Much Nature Is Enough? 120 Minutes a Week, Doctors Say. (New York Times)
Could Trees Be the New Gravestones?. (New York Times)
TRAVEL
Brands Bet on Wellness by Pushing Beyond Core Offerings. (Skift)
Why Corporate Travelers Are So Reluctant to Use Company Booking Tools. (Skift)
U.S. Airlines Face Computer Outages About Once a Month. (Skift)
American's Has a Bad June, But United Wasn't Much Better. (Cranky Flier)
American Will Put Its Managers on Boeing 737s Before Paying Customers. (Bloomberg)
Delta's Economy Upgrades Put Product Over Loyalty. (Skift)
How to Lift the Aisle Armrest on an Airplane. (Lifehacker)
Europe Still Has A Shocking Number of Flight Delays. (Bloomberg)
Travel Industry to Expand Biometrics Tech to Speed Traveler Identification. (Bloomberg)
New App Aims to Improve Airport Wayfinding for Flyers With Visual Impairment. (Skift)
How to Always Get Someone to Let You Use Their Power Outlet at the Airport. (Lifehacker)
MISCELLANY
Trump Can't Block Critics From His Twitter Account, Appeals Court Rules. (New York Times) This was really interesting to me, because the rules around elected officials and social media are really not very clear and still in flux. I have had several conversations with our Town Attorney about what I am and am not allowed to say, where I can say it, etc. It doesn't feel like social media should be such a new thing (in fact, I published a paper on politics and "new media" way back in 2008), yet, here we are.
Becoming a Digital Grandparent. (New York Times)
Why Kids Still Need Analog Clocks. (Lifehacker)
Get Over Yourself and Play Video Games With Your Kid. (Lifehacker)
Your Child Bullied Someone? That'll Cost You $313.. (New York Times)
A Place the Entire Family Can Call Home. (New York Times)
When Net Worth Calculation Fails You. (The Simple Dollar)
My Frugal Cell Phone Service Trick: How I Pay $10.65 A Month. (Frugalwoods)
Is Retirement Flawed?. (The Simple Dollar)
The problem with letting destiny guide your love life, regardless of your stance on soul mates. (Well & Good NYC)
10 date ideas that'll bring the butterflies back when your relationship feels routine. (Well & Good NYC)
How to Be a Better Friend. (Lifehacker)
Former chief of staff to William and Harry dishes. (Harvard)
And finally, for a laugh (except it's real??): Inside the #RepliKate Community: Women Who Dress Exactly Like Kate Middleton. (InStyle)
---
Like this post? Want more fun articles in real time? Follow me on Twitter or become a Facebook fan to get similar stories all week long.