Want to stay in bed longer? Here's what I've been loving, laughing at, and getting intrigued by all week long. Now cozy up with your laptop/tablet and enjoy 🙂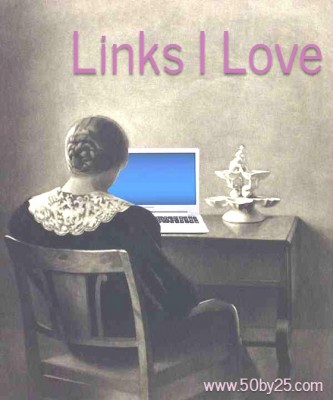 CAREER / BUSINESS
The Intersection Between Skills and Luck in Your Professional Life (and Elsewhere). (The Simple Dollar)
The Bullshit-Job Boom. (New Yorker)
The age at which men and women reach their peak salaries is likely earlier than you think. (The Ladders)
How to Survive an Open Office. (Lifehacker)
Get over it. Turn your camera on.. (Patty Azzarello)
Amazon offers to help employees start delivery business. (AP News)
The Automaker's Dilemma: Getting More Impact from Innovation Capital. (Strategy& Business)
Are U.S. Malls Dead? Not If Gen Z Keeps Shopping the Way They Do. (Bloomberg)
PRODUCTIVITY / SOCIAL PSYCHOLOGY
Think Like a Beginner (Not an Expert). (Deep Existence)
How to Improve Your Memory (Even if You Can't Find Your Car Keys). (New York Times)
How to Volunteer at Your Kid's School When You Have No Time. (Lifehacker)
HEALTH / FITNESS
Art therapy harnesses the healing power of your creativity. (Well & Good NYC)
Forget Health Tracking Apps—Use Google Calendar. (Lifehacker)
A pee-tracking app was the golden ticket that convinced me to drink more water. (Well & Good NYC)
Your water bottle will start growing mold at a rapid rate if you don't wash it. (Well & Good NYC)
This Genetic Mutation Makes People Feel Full — All the Time. (New York Times)
Fillers are injecting themselves into the wellness convo and honestly, it's awesome. (Well & Good NYC)
Kara Goucher Nearly Collides With Mountain Lion on Morning Training Run. (Runners World) I
often hike in this area so this was terrifying to me!
Run Faster With Track Workouts. (Lifehacker)
10 Years After an Exercise Study, Benefits Persist. (New York Times)
Tech CEOs' Biohacks, Rated. (Lifehacker)
TRAVEL
CheapAir's 5th Annual Airfare Study Reveals the Best Time to Buy Airline Tickets. (Cheap Air)
Southwest CEO: Return of 737 Max Jet Possible This Summer. (Bloomberg)
Canada's WestJet Airlines Will Go Private in $2.6 Billion Deal. (Bloomberg)
How Airlines Decide What You'll Eat and Drink On Board. (Skift)
Delta Air Lines starts trial of free inflight Wi-Fi. (Future Travel Experience)
When Buying Flights Overseas, Always Check the Currency. (Lifehacker)
Change Your Loyalty Program Passwords Now. (Lifehacker) I need to do this…
The future of airport retail is defined by data, omnichannel and personalisation. (Future Travel Experience)
Airports See a Driverless Future Across the Tarmac. (Skift)
Iberia adds AR baggage scanning function to mobile app. (Future Travel Experience)
Travelport's Plan to Build Market Share With U.S. Airlines and Agencies. (Skift)
Things Your Boss Wishes You Knew About Online Distribution. (Hotel News Now)
Uber Black launches Quiet Driver Mode. (Tech Crunch) I'm really excited about this! I often try to take calls while I'm in an Uber, but feel rude not talking to the driver. This makes it feel more socially acceptable.
MISCELLANY
Raise a Problem-Solving Kid by Talking Less and Questioning More. (Lifehacker)
A Guide to Feeding Your Picky Eater. (Lifehacker)
Why Is The First Pancake So Ugly?. (Lifehacker)
Some Thoughts on the Cost of Eating Out. (The Simple Dollar)
Before Buying a Beach House, Ask Yourself These Questions. (Lifehacker)
The Million Dollar Question. (The Simple Dollar)
Eight Strategies for Maximum Value from Secondhand Stores. (The Simple Dollar)
At a Critical Time for U.S. Soccer, Abby Wambach Is on a Mission. (Wall Street Journal)
---
Like this post? Want more fun articles in real time? Follow me on Twitter or become a Facebook fan to get similar stories all week long.