Want to stay in bed longer? Here's what I've been loving, laughing at, and getting intrigued by all week long. Now cozy up with your laptop/tablet and enjoy 🙂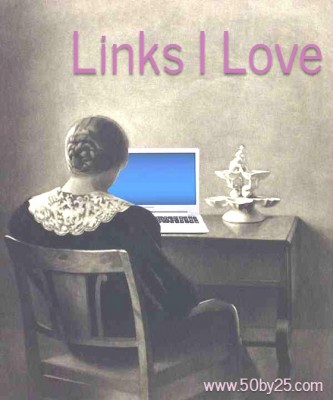 CAREER / BUSINESS
Teach Your Teen That Networking Is Actually Important. (Lifehacker)
Use Your College's Career Services Office to Help You Find Your Next Job, Even if You Graduated Years Ago. (Lifehacker)
Want to Build Your Career? Ask Your Boss These Questions. (Lifehacker)
The Difference Between Bad Managers and Good Managers. (Patty Azzarello)
Fanning the Flames: Seven Ways to Stay Excited About Coming to Work. (Laura Stack)
No, You Can't "Pick My Brain": An Ode To Creative Preservation. (Essence)
Ask the Salty Waitress: Let's talk about the huge pay gap between servers and cooks. (Lifehacker)
Warren Buffett once bought Bill Gates lunch at McDonald's with coupons. (CNBC)
PRODUCTIVITY / SOCIAL PSYCHOLOGY
Reaching Your Potential. (Harvard Business Journal)
The Value of Competence and Mastery. (The Simple Dollar)
Digital Minimalism and Sports. (Cal Newport)
You're Already Doing It: The Fastest Trick to Organizing Your Life. (Greatist)
Why Low-Stakes Friendships Are So Valuable. (Lifehacker)
How to Permanently Increase Your Happiness. (Deep Existence)
HEALTH / FITNESS
Very Low Cholesterol May Increase Stroke Risk. (New York Times)
The healthiest things to order at the sushi bar, according to a registered dietitian. (Well & Good NYC)
Eat Less Meat, Live Longer?. (New York Times)
7-Eleven Experiments With Health-Focused Store Concept. (Skift)
Choose Foods, Not Supplements. (New York Times)
Related: How Energy Bars Became America's Favorite Snack. (Outside Magazine)
A Friendly Reminder That a Lot of Instagram Health Advice Is Garbage. (Lifehacker)
The super sneaky ways that working out can bring on bloating. (Well & Good NYC)
Sitting for More Than 13 Hours a Day May Sabotage the Benefits of Exercise. (New York Times)
Yep, your warmup really is just as important as your workout. (Well & Good NYC)
How to Have a Healthy Relationship With Your Fitness Tracker. (Well & Good NYC)
Scott Kelly Spent a Year in Orbit. His Body Is Not Quite the Same.. (New York Times)
Living Near a Major Highway Tied to Developmental Delays in Children. (New York Times)
TRAVEL
How U.S. airlines rank in annual study of delayed flights, lost bags and other traveler hot buttons. (Dallas Morning News)
A plane crash in Moscow raises safety questions about the Sukhoi Superjet. (Economist)
Boeing's 737 Production Drop Will Hurt Other Aerospace Companies. (Bloomberg)
The Grounding of the Max 737 Is Stoking More Open Skies Hypocrisy. (Skift)
Southwest flight canceled? Here's why the airline won't book you on another carrier. (USA Today)
JetBlue Looks Beyond London for Transatlantic Expansion. (Skift)
American Express Allows Passengers to Use Loyalty Points to Bid for Flight Upgrades. (Skift)
Delta moves towards free inflight wifi. (Wandering Aramean)
Delta to Make It Easier to Keep Elite Status After a Major Life Event. (Skift)
Brazilian Air Regulator Criticizes Tweaks Aviation Bill Meant to Encourage Competition. (Bloomberg)
Airlines Take Notice of Millennials With New Strategies. (Skift)
WestJet introduces #FlyreFestival | April Fool's. (YouTube) This is hilarious!
Low-Cost Airline Startup Sees Promise in Smaller Airports. (Skift)
What Hotels Can Learn From Delta Airlines About Personalized Guest Engagement. (Hotel News Now)
Amadeus Finds Fastest Growth Overseas in North America. (Skift)
Choice Hotels Looks to High-End Travelers to Boost Revenue. (Skift)
Marriott's New Contract With Expedia Signals a Shift in the Direct Booking Wars. (Skift)
Key Areas Where Top-Performing Hoteliers Are Focusing Their Efforts. (Hotel News Now)
Rise of Voluntourism Presents New Challenges for Advisors. (Skift)
MISCELLANY
Don't Feed Bread to Birds. (Lifehacker)
Meet the Boring App That Spiced Up My Sex Life. (Greatist)
Use Your Destination Wedding as a Way to Invite People Who Won't Come. (Lifehacker)
The subtle but important message Duchess Meghan is sending new moms about giving birth. (Washington Post)
The Best Baby Hack Is to Have an Easy Baby. (Lifehacker)
Pretend Your Kids Can't Hear You Compliment Them. (Lifehacker)
Can a Playroom Makeover Make My Kids Over?. (New York Times)
Start Your Kid's High School Graduation Gift in Kindergarten. (Lifehacker)
When Is Leasing a Car Better Than Buying?. (Lifehacker)
Buy Gas on Mondays to Save Money. (Lifehacker)
Finally, for a laugh: Oregon Man Called Police About A Burglar. Armed Officers Found A Rogue Roomba. (NPR)
---
Like this post? Want more fun articles in real time? Follow me on Twitter or become a Facebook fan to get similar stories all week long.