Want to stay in bed longer? Here's what I've been loving, laughing at, and getting intrigued by all week long. Now cozy up with your laptop/tablet and enjoy 🙂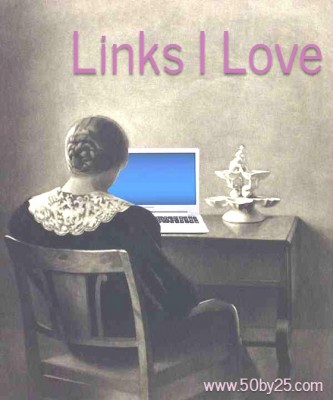 CAREER / BUSINESS
Why "Follow Your Passion" Isn't Always The Best Career Advice. (Girlboss)
Want to switch career lanes (or make a total U-turn)? Here's how, even when you're far on one path. (Well & Good NYC)
My Beauty Uniform: Lydia Fenet. (Cup of Jo)
Your next FedEx delivery could be a pizza. (Washington Post)
Thousands of women try to make a living blogging and vlogging. Most fail.. (Vox)
Related: Celebrities get tons of free stuff during awards season. Why?. (Vox)
Nike's incredible new 'Just Do It' campaign gives women the spotlight. (SB Nation)
PRODUCTIVITY / SOCIAL PSYCHOLOGY
Solid and Dependable: Four Ways Mindful Consistency Can Make You More Productive. (Laura Stack)
The Psychology of End Zone Dances. (Furthermore from Equinox)
HEALTH / FITNESS
Choose Floss Wisely. (Furthermore from Equinox)
Active Outdoor Sports May Have A New Group Of Customers: Women. (Forbes)
Tips for Avoiding the Nightmare That Is Shin Splints. (Greatist)
Can Low-Impact Sports Like Cycling Be Putting Your Bones at Risk?. (New York Times)
Breathe For Shoulder Mobility. (Furthermore from Equinox) I have often noticed my spine "popping" when I breathe really deeply; this is cool to understand why!
Get More Antioxidants From Tea. (Furthermore from Equinox)
How to Talk to a Friend Struggling With Their Mental Health.
Awake on the Table. (New York Times) (Lifehacker)
TRAVEL
This Start-Up Is Making Life Easier for First-Time Skiers. (5280 Magazine)
What's the deal with people who don't get jet lag—and how can I be more like them?. (Well & Good NYC)
Amadeus Makes Gains in Branching Out Into Software Services. (Skift)
New Airline Seatbacks Have Cameras That Can Potentially Spy On Passengers. (Skift)
Heathrow Airport Wants to Use Artificial Intelligence to Speed Up Landings. (Bloomberg)
Air Travel Played a Pivotal Role in Reopening the Government. (Cranky Flier)
Southwest Airlines Wins Approval for Hawaii Flights. (Skift) There is also a big sale right now on their flights to Hawaii if you're looking for a getaway!
Flight attendants say American Airlines' sick leave policy discriminates against women. (Dallas Morning News)
Star Alliance Explores a Broader Loyalty Proposition Beyond Airlines. (Skift)
The Personalized Approach to Upselling, Cross-Selling, and Everything in Between. (Skift)
Self-Cleaning Hotel Rooms Have Arrived. (Skift)
Marriott's New Marketing Campaign Aims to Make 'Bonvoy' a Thing. (Skift)
5 Ways Hotels Can Drive Revenues In 2019. (Hotel News Now)
The 5 Pivotal Steps to Finding the Right Social Media Influencer for Your Property. (Hotel News Now)
This Is What Hotel CEOs Really Think About Homesharing. (Skift)
Hilton Enters 100th Year with Record Growth. (Hotel News Now)
Does Hyperloop Transportation Have a Future in Colorado?. (5280 Magazine)
Pedestrian Deaths Reach Highest Level in Nearly 30 Years. (Wall Street Journal)
MISCELLANY
30 Fun Facts About The Voyage of the Mimi. (Mental Floss) Anyone else remember this amazing childhood show? I keep humming the theme song when I'm at Chuze and whale movies are on in the hydromassage room.
How to say "let's NOT catch up" without being rude. (Well & Good NYC)
Colorado National Popular Vote Bill Passes State Legislature. (5280 Magazine)
15 People Whose Lives Were Suddenly Changed by a Financial Windfall. (Topic)
How to Create Reality. (Mr. Money Mustache)
Do You Save Money by Making Your Own…. (The Simple Dollar)
The Road to the Fortress of Solitude. (The Simple Dollar)
Oscars 2019: best-dressed celebrity fashion on the red carpet. (Vox)
Please Don't Put These Things Down Your Garbage Disposal. (Lifehacker)
tidying up, with kids.. (Reading My Tea Leaves)
How to Declutter and Organize Your Personal Tech in a Few Simple Steps. (New York Times)
Stupid-Simple Ways to Declutter Your Kitchen. (Thrillist)
How to Create the Perfect Denver Kitchen. (5280 Magazine)
Stop Recycling Plastic Bottles Without Caps On. (Lifehacker) I had no idea!
---
Like this post? Want more fun articles in real time? Follow me on Twitter or become a Facebook fan to get similar stories all week long.