Want to stay in bed longer? Here's what I've been loving, laughing at, and getting intrigued by all week long. Now cozy up with your laptop/tablet and enjoy 🙂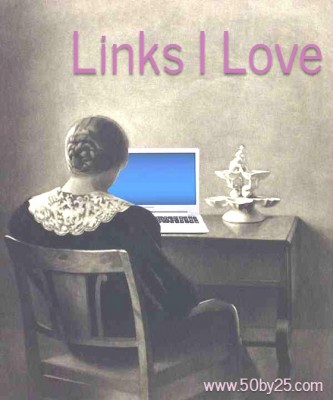 CAREER / BUSINESS
What's the Best Career Advice You've Received?. (Lifehacker)
What Is Business Casual Style?. (Putting Me Together)
How We Bought Into The Myth Of The "Bitchy Boss". (Girlboss)
Inside 'cult-like' Facebook, where employees only pretend to be happy all the time. (CNBC)
How Do You Know You're The Victim Of Gaslighting At Work?. (Girlboss)
PRODUCTIVITY / SOCIAL PSYCHOLOGY
Checked Off: Five Reasons a "Got Done" List is Important. (Laura Stack)
Not Listening. (Casual Kitchen)
Beware 'Alphabeticity Bias' When Picking Investments. (Lifehacker)
How to Wake Up Feeling Amazing. (Lifehacker)
Weighted blankets might ease insomnia and anxiety. Here's what to know before buying one.. (Washington Post)
HEALTH / FITNESS
Waking up at 3 a.m.? Your energy meridians might be triggering that alarm. (Well & Good NYC)
Even a 20-Second Exercise 'Snack' Can Improve Fitness. (New York Times)
How to Tell the Difference Between Soreness and Pain. (Lifehacker)
5 Fitness Trainers Share the No. 1 Workout Move You're Wasting Your Time On. (Greatist)
Balance Hack: Close Your Eyes. (Furthermore from Equinox)
The Heart Rate Challenge. (Furthermore from Equinox)
5 Essential Oils to Improve Athletic Performance. (Run to the Finish)
Your Guide To Running Streaks. (Furthermore from Equinox)
Putting Mental Tricks From Running to Work in the Rest of Your Life. (New York Times)
Outrunning Hunger. (New York Times)
Why Steel-Cut Wins. (Furthermore from Equinox)
Healthwashing is here to screw with our well-intentioned eating plans—here's what you need to know. (Well & Good NYC)
To Fight Fatty Liver, Avoid Sugary Foods and Drinks. (New York Times)
Fried Foods Tied to Heart Disease in Women. (New York Times)
Is Drinking Decaf Coffee Better for You?. (Greatist)
Can a Nice Doctor Make Treatments More Effective?. (New York Times)
TRAVEL
Esports Disrupt How Brands and Events Engage With Their Communities. (Skift)
Is Business Class Heading for an Upgrade?. (Skift)
Asian Airlines Turn to Super Business Suites Rather Than First Class. (Skift)
Airline seat selection fees: It's pay to play. (CNN)
Southwest CEO: We Won't Introduce Basic Economy. (Skift)
Southwest Airlines Cancels More Flights Because Of Unspecified Mechanical Issues. (NPR)
Southwest's 'Operational Emergency' Continues to Lead to Delays. (Skift)
After making Love Field boom, Southwest Airlines expects the same excitement in Hawaii. (Dallas Morning News)
Alaska Airlines Works Fast to Erase Memories of Virgin America. (Skift)
AeroMexico Made a Highly Relevant Video Ad That's the Opposite of Divisive. (Skift)
United Airlines Argues It Can Block Expedia From Future Fares as Standoff Persists. (Skift)
American Airlines Has a Customer Satisfaction Problem. (Skift)
Boeing autonomous passenger air vehicle completes first test flight. (Future Travel Experience)
Airstream Is Turning Recreational Vehicles Into Smart Homes. (Skift)
How Avis Wants to Build Transparency in Corporate Travel. (Skift)
U.S. Wants Money Back After California Mostly Scraps High-Speed Rail Plan. (Skift)
Can Cunard Create a New Hospitality Model for the Next Generation of Cruisers?. (Skift)
The Top 5 Things You Need to Know Now in Hotel Digital Marketing: February Edition. (Hotel News Now)
The Must-Have Items Battle-Hardened Travel Advisors Always Take on the Road. (Skift)
Behind the Shift From Destination Marketing to Destination Management. (Skift)
The New York Times Misfires With 52 Places to Go List. (Skift)
Global Tourism Growth Slowed in 2018 But Arrivals Still Hit 1.4 Billion. (Skift)
MISCELLANY
A Look at the DCPA's Stunning Costuming For Anna Karenina. (303 Magazine) I saw this show two weeks ago and was marveling at the stunning costumes, so reading this piece was a great sneak peek into the "why" behind the choices.
How to rent your home for movies. (100 Year Old Home)
Some Actually Useful Information About Towels. (Lifehacker)
From Allspice to Za'atar: Spice Organization Tips & Tricks. (Love and Olive Oil)
Do You Really Need a Stand Mixer?. (Lifehacker)
Try It: Canned Wine. (Furthermore from Equinox)
When to Stir and When to Shake a Cocktail. (Lifehacker)
20 Things a Caterer Would Never Serve at Her Own Wedding. (PureWow)
The Secret Life of Amazon's Vine Reviewers. (New York Times)
Ask The Salty Waitress: What should I consider before proposing in a restaurant?. (Lifehacker)
14 Frugal Failures, or When the Bottom Dollar Isn't the Best Answer. (The Simple Dollar)
Don't Use a Debit Card at the Gas Pump. (Lifehacker)
The Destiny Trap. (The Simple Dollar)
Eject Water From Your Phone's Speakers After an Unexpected Dunk Using This Web Tool. (Lifehacker)
---
Like this post? Want more fun articles in real time? Follow me on Twitter or become a Facebook fan to get similar stories all week long.