Want to stay in bed longer? Here's what I've been loving, laughing at, and getting intrigued by all week long. Now cozy up with your laptop/tablet and enjoy 🙂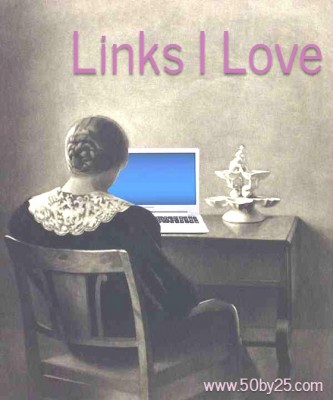 CAREER
Why I Stopped Letting the Idea of a Dream Job Stress Me Out. (Man Repeller)
How to research a salary and negotiate when the job title is…creative. (Well & Good NYC)
The ONE reason to leave a job. (Patty Azzarello)
Confessions of a U.S. Postal Worker: "We deliver Amazon packages until we drop dead.". (Medium)
Do You Really Know What Makes a Good CEO?. (Medium)
Alexandria Ocasio-Cortez Learned Her Most Important Lessons from Restaurants. (Bon Appetit)
PRODUCTIVITY/SOCIAL PSYCHOLOGY
The Four-Day Work Week: Why It Works. (Zapier)
Train Your Mind Using the Puppy Method. (Zen Habits)
How To Stop Wasting Time On The Internet. (Barking Up the Wrong Tree)
A New Case for Unsubscribing from Nearly Everything. (Cait Flanders)
How to Choose to Be Happy. (Corporette)
Why does anxiety seem to get even worse at night?. (Well & Good NYC)
If your bad memories keep playing on repeat, here's a one-second hack for snuffing them out. (Well & Good NYC)
How to Change Your Personality. (Lifehacker)
3 Ways to Finally Start Living the Life You Want. (Greatist)
HEALTH/FITNESS
10 Tips for Skiing Fast From Some of America's Best Downhillers. (5280 Magazine)
Holiday Heart Syndrome Is a Legit Concern This Time of Year. (Greatist)
Do hangovers actually get worse as you age—or is it just you?. (Well & Good NYC)
Had a crappy night of sleep? Try drinking more water. (Well & Good NYC)
Get rid of a headache in 10 seconds flat—then ponder why you're just now learning this trick. (Well & Good NYC)
Vegetarian Beats Local. (Furthermore from Equinox)
You know you have a flawless poop when the tissue is clean post-wipe. (Well & Good NYC)
A Profusion of Diagnoses. That's Good and Bad.. (New York Times)
Trending: At-Home E-Stim. (Furthermore from Equinox)
Oh cool, jaw tension could be behind that mysterious breakout. (Well & Good NYC)
Strengthen These Glute Muscles. (Furthermore from Equinox)
What Is Split Training (and Is It Better Than Full-Body Training?). (Greatist)
15 easy tweaks to help you achieve enviable desk posture. (Well & Good NYC)
TRAVEL
Amadeus Revs Up Spending for Product Development. (Skift)
What's next for American Airlines five years after its merger with US Airways. (Dallas Morning News)
In other merger news: Icelandair to Buy Rival Wow Air. (Skift)
Wi-Fi Provider Gogo Is Hurt by American Airlines' Tough Tactics. (Skift)
Delta Is Being Accused of Sneakily Pretending Premium Economy Seats Are Actually First Class. (Inc)
Creating Order from Chaos: Fixing How You Buy Airline Tickets. (Cranky Flier)
Boeing Issues Safety Advisory for Newest Narrowbody Jet After Indonesia Crash. (Skift)
Airlines and Airports Work to Get Past the Hype and Down to the Business of Blockchain. (Total Blue Sky)
Whatever happened to Berlin's deserted 'ghost' airport?. (BBC News)
Rental Cars Are Making You Happier at the Airport. (Bloomberg)
What Looms for the Travel Industry in D.C. After the Midterms. (Skift)
Related:
Committee Leadership Changes in Divided Congress Will Be Mixed Bag for Travel Industry. (Skift)
Color me intrigued: A new hotel lets you pick your room according to your mood. (Well & Good NYC)
Hyatt Is Altering Its Loyalty Program to Battle Abuse. (Skift)
Amtrak Sleeper Car Attendant Brings Old-Fashioned Hospitality to the Rails. (Skift)
MISCELLANY
That Cute Baby-Bear Video Reveals a Problem With Drones. (The Atlantic)
Are You Ready for the Nanoinfluencers?. (New York Times)
Determine if Amazon Product Reviews Are Legit Using This Site. (Lifehacker)
The time has come to reassess whether conditioner is actually necessary for fine hair. (Well & Good NYC)
Eliminate one of life's greatest frustrations by storing your plastic wrap in the freezer. (Lifehacker)
What is an Instant Pot and how did it get so popular?. (Well & Good NYC)
5 foolproof tips for buying good quality olive oil. (Well & Good NYC)
That Time Michael Ruhlman Was an Appalling Food Snob. (Casual Kitchen)
Hyperbolic Discounting and You. (The Simple Dollar)
How to conquer Red Lobster's Endless Shrimp. (Lifehacker)
Breaking Out of the 'Cheap' Cycle. (The Simple Dollar)
The Pressure to Have a Good Weekend Is Ruining My Weekends. (Man Repeller)
Six Huge Lessons We Learned from a Major Home Remodeling Project. (The Simple Dollar)
How NOT to Talk to Kids About Politics. (Lifehacker)
Instead of Telling Your Kid There's No Santa, Let Them Become One. (Lifehacker)
Finally, for a laugh: If You're Sick of Elf on the Shelf, Check Out Santa's Lazy Gnome. (Lifehacker)
---
Like this post? Want more fun articles in real time? Follow me on Twitter or become a Facebook fan to get similar stories all week long.