Want to stay in bed longer? Here's what I've been loving, laughing at, and getting intrigued by all week long. Now cozy up with your laptop/tablet and enjoy 🙂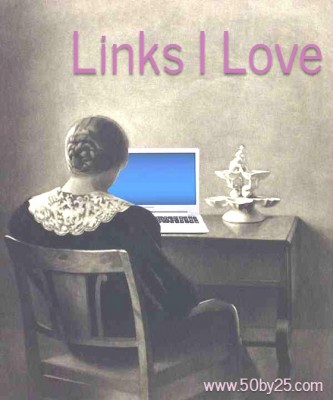 CAREER
Job Search Strategies for the Age of AI. (Zapier)
No, the 'Real Gender Wage Gap' Isn't 51 Percent. (Independent Women's Forum)
New 'Me Too' Rules for Business Trips End Up Recreating Boys Clubs. (Skift)
Why Succession Planning Doesn't Work. (Patty Azzarello)
The truth about toxic workers in the workplace. (Medium)
The Particular Horror of Long Commutes for Young Families. (New York Times)
Got a messy workspace? Here's what that tells people about your personality. (Well & Good NYC)
PRODUCTIVITY/SOCIAL PSYCHOLOGY
How to Make People Think of You for Opportunities. (Lifehacker)
The Mona Lisa Doesn't Tweet. (Cal Newport)
Crying is contagious—especially for people with certain personality traits. (Well & Good NYC)
5 journaling benefits that prove you should start the habit. (Well & Good NYC)
Why Procrastination Is Bad For Your Brain. (Lifehacker)
I Highly Recommend Joining This Cult. (New York Times)
You Don't Need to Buy Something to Change Yourself. (The Simple Dollar)
HEALTH/FITNESS
Why Textbooks May Need to Update What They Say About Birth Canals. (New York Times)
The Case Against Running With Headphones. (New York Times)
Walk a Touch Faster. (Furthermore from Equinox)
How to Stretch If You Hate Stretching. (Lifehacker)
For the sake of your stress levels, don't skip your abs work at the gym. (Well & Good NYC)
Here's What's Wrong With Romaine Lettuce. (Lifehacker)
Being Fit May Be as Good for You as Not Smoking. (New York Times)
Can a Hot Toddy Really Make Me Feel Better or Is Grandma Kidding Herself?. (Greatist) I had a hot toddy for the first time this weekend and loved it; these are going to become a winter regular for me.
This secret ingredient in Halloween candy makes it so freakishly addictive. (Well & Good NYC)
Open Your Blinds. (Furthermore from Equinox)
TRAVEL
What Really Happens When You Don't Turn Off Your Cell Phone on a Plane?. (Food and Wine Magazine)
A Low-Fare Loophole for International Travelers. (Wall Street Journal)
Southwest Airlines raising fares to combat higher costs. (Dallas Morning News)
Frontier Owner Steps In to Rescue Wow Air. (Skift)
Southwest Airlines apologizes to Texas mom after ticket agent mocks child's alphabetical name. (Dallas Morning News) Sorry, but I am anti-creative names.
Joon introduces innovative family seating concept on long-haul flights. (Future Travel Experience)
Air Canada Struggles With How to Fill Planes in Winter. (Skift)
Executive Q&A: Smart Loyalty Programs Need to Balance Transactional and Emotional Benefits. (Skift)
Loyalty Points Were Also a Target in Marriott Hack. (Skift)
Google's New Hotel Search Is a Greater Threat to Booking Rivals. (Skift)
How To Make Your Hotel Instagram Worthy?. (Hotel News Now)
MISCELLANY
When Is It Time to Spend More on Something?. (The Simple Dollar)
How to Give a Good Gift. (New York Times)
Try These Inexpensive Socializing Ideas in the New Year. (Lifehacker)
Why Sports Parents Sometimes Behave So Badly. (New York Times)
A Bachelorette Composer Reveals How He Drums Up Drama and Romance on Reality TV. (Slate)
A Cornucopia of Grandparents. (New York Times)
---
Like this post? Want more fun articles in real time? Follow me on Twitter or become a Facebook fan to get similar stories all week long.