I'm quite delayed in getting my Links I Love roundup out, as well as last week's weekend recap! Stay tuned as I try to juggle everything while getting into the thick of campaigining 🙂
Want to stay in bed longer? Here's what I've been loving, laughing at, and getting intrigued by all week long. Now cozy up with your laptop/tablet and enjoy 🙂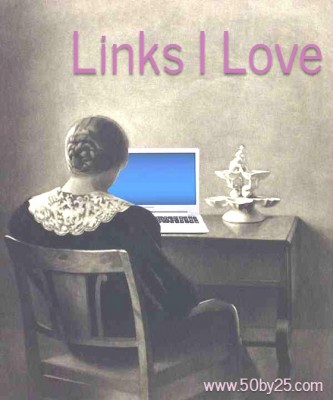 CAREER
Conversation Starters for Networking Events (Even for Introverts). (Patty Azzarello)
8 Salary Negotiation Tips from Recruiters in Tech. (Zapier)
Would advertising board jobs open the door to more women?. (Irish Times)
Similar: California has a new law: No more all-male boards. (CNN)
For Christine Blasey Ford to Be Believable, She Had to Be 'Likable'. (The Atlantic)
Kids Don't Damage Women's Careers — Men Do. (Medium)
The 9 most-annoying phrases to include in an email convey the same passive-aggressive message. (Well & Good NYC)
Similar: The (not-so) secret message your email sign-off is sending. (Well & Good NYC)
Biglaw Partner Goes Out In Blaze Of Glory With Musical Departure Video. (Above the Law)
What Really Goes on at MMM Headquarters. (Mr. Money Mustache)
PRODUCTIVITY/SOCIAL PSYCHOLOGY
9 Ways To Stay Smart Even If You Haven't Taken A Class In Years. (Yes and Yes)
Square Peg in a Round Hole. (Blogspot)
Unclutter Your Calendar. (Real Simple)
6 Easy Ways to Make Your Life So Much Less Stressful. (Greatist)
How to Create a Moment You'll Remember for Life. (Heleo)
Why Being Lazy Is Actually Good For You. (Time)
Similar: The Power of Inaction: How to Get Ahead by Doing Nothing. (The Simple Dollar)
3 Ways to Use Negative Feelings to Your Advantage. (Greatist)
Absolute Success is Luck. Relative Success is Hard Work.. (James Clear)
7 strategies to keep your phone from taking over your life. (A Life of Productivity)
Fundamental Attribution Error: Why You Make Terrible Life Choices. (Nir and Far)
HEALTH/FITNESS
Face slapping is the Kevin McCallister-approved way to get a serious skin glow. (Well & Good NYC)
This is how a wellness pro nails the healthy jet-set life. (Well & Good NYC)
The Truth About Small Plates. (Furthermore from Equinox)
England Proposes Ban on Selling Energy Drinks to Children. (New York Times)
Preventing Muscle Loss Among the Elderly. (New York Times)
Constantly fighting over the thermostat? Here's why some people "run hot" or cold. (Well & Good NYC)
The Reason You Always Get Sick After Vacation. (Greatist)
Overcome Anxiety with Posture. (Furthermore from Equinox)
Borrow these activities from your childhood for a great workout IRL. (Well & Good NYC)
Rx for British Doctors: Use Plain English Instead of Latin. (New York Times)
How 7 health pros naturally avoid getting gassy or bloated on planes. (Well & Good NYC)
Streamline Your Meal. (Furthermore from Equinox)
Diet and Exercise May Stem Weight Gain of Pregnancy, but Should Begin Early. (New York Times)
How to Help Kids Who Hate Gym Class. (Lifehacker)
The Best Exercise for Your Mood. (Furthermore from Equinox)
Yes, you should care about cholesterol at every age—here's how to keep it in check. (Well & Good NYC)
TRAVEL
You cannot escape jet lag, only embrace it. (The Outline)
Boeing's planned hypersonic airliner could fly from NYC to London in two hours. (NBC News)
How Premium Economy Turbo-Charges Profit for Airlines. (Skift)
Ryanair Pilots Get Paternity Leave in Carrier's First Labor Pact. (Bloomberg)
'Who we are': How American Airlines redesigned its campus museum for a new era of aviation. (Dallas Morning News)
Is virtual reality the future of in-flight entertainment?. (Economist)
KLM's augmented reality hand luggage checker added to Facebook's Messenger. (Future Travel Experience)
Cheaper Flights Come to Argentina Even as the Economy Continues to Struggle. (Skift)
Congress is trying to set a minimum distance between airline seats. (Economist)
Related: Senate Passes Bill to Set Minimum Size for Airplane Seats. (Skift)
Original Disruptor Southwest Airlines Survives on Ruthless Business Savvy. (Skift)
Why Airlines Should Be More Creative as They Weigh Fee Increases. (Skift)
The woman who ticked: 'I am a terrorist'. (BBC News)
DIA Kills Its Passive-Aggressive Train Delay Message. (5280 Magazine)
Google Is Rigged. Just Not the Way Trump Thinks It Is.. (Skift)
9 Foods to Help Beat Jet Lag. (Greatist)
Blockchain and Travel: Distributed Ledger Technology is Changing the Business of Airlines and Travel Agencies. (Skift)
A Rise in Peak Occupancy Nights This Year Is Helping Hotels. (Skift)
Luxury Hotels Double Down on the Minibar. (Skift)
Alexa For Hospitality – A New Member of Your Hotel Staff. (Hotel News Now)
Why the Cruise Industry Stands Out for Diversity in Its Leadership. (Skift)
MISCELLANY
Our 'Low-Hanging Fruit' Coupon Strategy. (The Simple Dollar)
Financial Success Isn't 'Impossible'. (The Simple Dollar)
8 Home Upgrades That Always Pay Off, According to the Pros. (Coastal Living)
12 Enjoyable Hobbies That Can Actually Save You Money. (The Simple Dollar)
The Inspiring Woman Whose Handmade Tables Bring Communities Closer Together. (Real Simple)
The Value of a Forgotten Meal. (Casual Kitchen)
How to Craft the Perfect Cheese Plate. (Lifehacker)
Does dating a slew of duds make it impossible to accept a genuinely nice guy?. (Well & Good NYC)
How to deal if your date tries to "rebate" you. (Well & Good NYC) I can't even imagine this!
How to Introduce Your Dog to Your Baby. (Lifehacker)
The Gender Divide in Preschoolers' Closets. (New York Times)
Why You Should Stop Yelling at Your Kids. (New York Times)
Do This When Your Kid Stares at People With Disabilities. (Lifehacker)
5 High-Maintenance Behaviors That Are Great for You. (Greatist)
The Book Fairy. (Real Simple)
Running for Alex: How Tom Sullivan Turned Tragedy Into a Political Crusade. (5280 Magazine)
"We Need to Destroy the Republican Party": A Conservative Luminary Calls for a Clean Start. (Mother Jones)
How to Beat An Escape Room. (Lifehacker)
---
Like this post? Want more fun articles in real time? Follow me on Twitter or become a Facebook fan to get similar stories all week long.