Had some technical issues that prevented this from getting posted yesterday. Fortunately, I think I've resolved it so next week should be right on time!
Want to stay in bed longer? Here's what I've been loving, laughing at, and getting intrigued by all week long. Now cozy up with your laptop/tablet and enjoy 🙂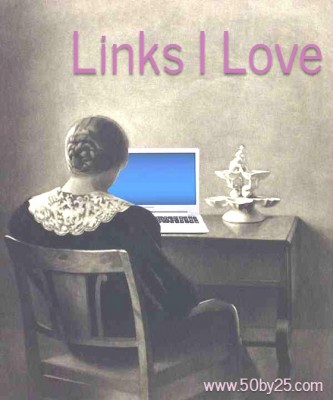 CAREER
The Real Reasons Millennial Women Don't Talk About Their Salaries. (Refinery29)
35 Things to Do for Your Career by 35. (Daily Muse)
The Top Jobs Where Women Are Outnumbered by Men Named John. (New York Times)
How to make people give a damn (about you + what you're selling). (Medium)
Vermont Will Pay You $10,000 to Move There and Work From Home. (Thrillist)
How to Speak in Front of Large Groups of People When You're an Introvert and It Terrifies You. (Lifehacker)
All I Really Need to Know About Management I Learned from Parenting. (Zapier)
How to Get Work-Life Balance as a Parent. (Lifehacker)
What I Learned About Working Parenthood After My Kids Grew Up. (Harvard Business Journal)
PRODUCTIVITY/SOCIAL PSYCHOLOGY
Automate Your Inbox with these Tips, Tools, and Templates. (Zapier)
Have Smartphones Destroyed a Generation?. (The Atlantic)
Use an Index Card to Learn How to Speed Read. (Lifehacker)
The big break. (Alexandra Franzen)
Divide Your To-Do List Into 'Easy' and 'Hard' Columns. (Lifehacker)
The One-Day Rule for Negativity. (Furthermore from Equinox)
A Mindfulness Practice for Doing One Thing at a Time. (Mindful)
Two Simple Habits of Non-Procrastinators (Plus One Bonus Habit). (Zen Habits)
The easy-to-make mistake when supporting a friend who might be depressed. (Well & Good NYC)
Keep a Toothbrush and Pair of Pajamas for Your Kid in Your Car. (Lifehacker)
The Psychology Behind Why We Like Long, Dark Eyelashes. (New York Magazine)
HEALTH/FITNESS
When you're too busy, you literally can't stop and smell the roses. (Well & Good NYC)
Sexiest news ever: Doing the dirty is found to boost short-term memory function. (Well & Good NYC)
BE FAST: Understanding Stroke Symptoms. (Run to the Finish)
Do Fathers Who Exercise Have Smarter Babies?. (New York Times)
Bringing Science to Fitness: A Conversation with Orangetheory's Dave Long. (Health Tech Buzz)
Why You Should Run on a Higher Incline and Slower Speed, According to This Trainer. (PopSugar)
Will running in sneakers on the beach save your soles—or is it better to go barefoot?. (Well & Good NYC)
Banish Bloat. (Furthermore from Equinox)
How to Train Like a Fitness Competitor. (Lifehacker)
What Foods Are Best to Eat on an Intermittent Fasting Diet?. (Greatist)
How a Low-Carb Diet Might Aid People With Type 1 Diabetes. (New York Times)
Your Next Glass of Wine Might be a Fake – And You'll Love It. (Wired)
Should you live without vices?. (Furthermore from Equinox)
The Future of Produce. (Furthermore from Equinox)
Could your blood type determine how well your skin ages?. (Well & Good NYC)
Breast-Feeding Has No Impact on I.Q. by Age 16. (New York Times)
Reframing "Mommy Brain". (New York Times)
TRAVEL
Long-Awaited KC Airport Rebuild Moving Ahead. (Icons of Infrastructure)
Airports Could Improve Revenue by Figuring New Uses for Empty Parking Lots. (Skift)
Landing the Best Airfare Is a Matter of Timing. (Nerd Wallet)
People going on stag and hen dos are disrupting flights too often. (Economist)
Global Air Travel Is Being Held Back by a Worsening Runway Shortage. (Skift)
Why the Threat of U.S. Airline Strikes Might Be a Thing of the Past. (Bloomberg)
Airline can't be run by a woman because it's a 'very challenging position' says Qatar CEO. (Secret Flying)
Similar:
Aviation's most outspoken boss thinks women cannot do his job. (Economist)
6 Secrets of Women Who Are Always Traveling (And No, Not Just for Work). (PureWow)
AI to personalise business trips and make them safer. (Tnooz)
Why Luxury Hotels Spend So Much Time Choosing Bathroom Amenities. (Skift)
Marriott CEO on Tech Giants: 'We Are in an Absolute War for Who Owns the Customer'. (Skift)
Alice partners with Volara to fulfil guest requests made via Echo devices. (Tnooz)
How to avoid getting burned by an expensive loyalty program. (Tnooz)
How Travel Brands Should Tackle Attribution. (Hotel News Now)
Companies Use Cryptocurrency to Attract Millennials to Loyalty Programs. (Skift)
How Trustabit is building a blockchain toddler. (Tnooz)
Electric Scooters from LimeBike and Bird Have Invaded Denver. (5280 Magazine)
MISCELLANY
Americans are pretty ugly when parking their cars. (The Outline)
Mike Meru has $1 million in student loans: How did that happen?. (MSN)
Miss America Ends Swimsuit Competition, Trying to Evolve in 'This Cultural Revolution'. (New York Times)
All the Single Ladies Are Buying All the Homes. (Jezebel)
How to Avoid a Renovation Nightmare. (New York Times)
8 Tips for Combatting New Mom Loneliness. (Greatist)
The Age of Grandparents Is Made of Many Tragedies. (The Atlantic)
Is It OK to Share Your Netflix Account? The Legal Lowdown on Log-in Sharing at Nine Popular Services. (The Simple Dollar)
Can Gratitude Help Couples Through Hard Times?. (Greater Good)
The Loneliness Paradox. (Furthermore from Equinox)
The Huge Expense of Cultural Norms. (The Simple Dollar)
Does Beyoncé Have to Do Everything Herself Around Here?. (Elle Magazine)
Finally, for a laugh:
Why Are My Fellow Whites Still So Awful at Naming Children?. (GQ)
---
Like this post? Want more fun articles in real time? Follow me on Twitter or become a Facebook fan to get similar stories all week long.