Want to stay in bed longer? Here's what I've been loving, laughing at, and getting intrigued by all week long. Now cozy up with your laptop/tablet and enjoy 🙂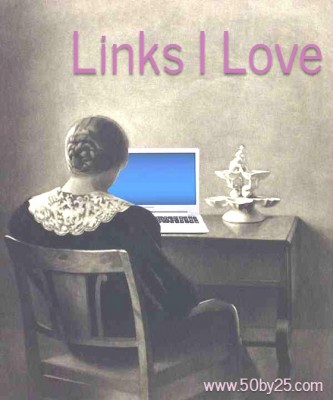 CAREER
11 interview questions from bosses that seem to have nothing to do with the job. (Business Insider)
The Freedom Diagram: How To Pick Career Skills. (Medium)
Why people want to work for PwC and Deloitte over Mckinsey and BCG. (eFinancial Careers)
8 Minor Career Decisions You're Probably Overthinking Right Now. (Daily Muse)
7 Ways to Inspire Your Direct Reports. (Ivanka Trump)
Private Is Private—4 Ways to Keep Your Personal Life Out of the Office. (Career Contessa)
Men Shouldn't Refuse to Be Alone with Female Colleagues. (Harvard Business Journal)
How Office Culture Can Crush Women's Ambitions. (The Atlantic)
No, Companies Shouldn't Pay Women to Freeze Their Eggs. (Wired)
Being Unsure About Kids Is Normal, Not Selfish. (Cosmopolitan)
PRODUCTIVITY/SOCIAL PSYCHOLOGY
Real Talk About Failure: Talking about how we fail helps others succeed. (US News)
Stress is Only Bad If It's Bad: Five Instances When Stress Is Good for You. (Laura Stack)
7 Quick Mental Shifts That Can Increase Your Productivity. (Levo League)
10 Tweaks To Your Morning Routine That Will Transform Your Entire Day. (Entrepreneur Magazine)
How to change your relationship with your smartphone. (A Life of Productivity)
Related: Do More Things that Make you Forget to Check Your Phone. (Simple As That)
Seeking 'The Best' Versus 'Good Enough'. (The Simple Dollar)
The Annoying Psychology of Why You Can't Stick to a Budget. (New York Magazine)
HEALTH/FITNESS
Here's How To Be Less Tired After Work: Exercise and Walking. (Time)
An Hour of Running May Add Seven Hours to Your Life. (New York Times)
The 24 Killer Bodyweight Moves for Your Butt. (Greatist)
Turns Out Social Media Can Make Exercise Contagious. (Greatist)
I Did SoulCycle And Nothing Will Ever Be The Same Again. This is hilarious! (Medium)
To Be a Genius, Think Like a 94-Year-Old. (New York Times)
The Science Behind Infrared Saunas. Love these! (Furthermore from Equinox)
After mom almost dies, 18-year-old invents miracle bra that could save millions of women's lives. (Some Ecards)
8 wellness tips we learned from our grandmas. (Well & Good NYC)
Can wellness save retail?. (Well & Good NYC)
Fitness Industry Disruptor Hooks Hospitality's Well-Being Powerhouse: Peloton Premieres at Westin Hotels & Resorts. (Marriott)
Life Expectancy Can Vary by 20 Years Depending On Where You Live. (NPR)
TRAVEL
Why travel managers need data (and know what to do it with it). (Tnooz)
Millennials Now Enjoy Cruising More Than Boomers. (Skift)
Technology could improve your brand reputation, but are you using it wrong?. (Tnooz)
Southwest Airlines Poised for Big Move to Amadeus Reservations System. (Skift)
Southwest Airlines faces next test in upgrading reservations system on Tuesday. (Dallas Morning News)
Southwest Airlines' new reservation system passes second test with only minor issues. HOORAY!!! (Dallas Morning News)
Did you catch my post on the forthcoming expansion of the laptop ban for travel? Be sure to read it, then check out the latest updates on the topic: America may extend its laptop ban to cover flights from Europe (Economist), U.S. to Ban Laptops on All Flights From Europe, Report Says (Skift), Expanded Laptop Ban Spurs Airline Meeting with U.S. Homeland Security (Skift), APEX CEO calls for halt on extension of electronics ban to Europe. (Future Travel Experience), Emirates Says Laptop and Travel Bans Are Hurting Its Bottom Line (Skift), Europe warns U.S. of safety risk from laptop ban(CNN), European Airlines Are Getting Ready for the U.S. Laptop Ban (Skift).
Tangentially related: Delta's CEO on the Middle East "Cheaters" (Across the Aisle). (Cranky Flier)
Let's be honest, the passenger was as much in the wrong as the United crew. (The Blaze)
New J.D. Power Survey Says Airlines Passenger Satisfaction Is at All-time High. (Skift)
Alaska Airlines Now Lets New Parents Keep Elite Status for an Extra Year. (Skift)
Small cities to Trump: Don't kill our airline services. (CNBC)
Airline with checkered past plans Stewart-Europe flights. (The Record)
Skip Europe: The World's Greatest Destination Cities Americans Overlook. (Thrillist)
MISCELLANY
The Denver Bucket List: 30 Things You Need to Do Before You Die. (Thrillist)
How to make zoos happier places. (Medium)
How to Buy Your First Home. (Ivanka Trump)
Related: House Hunting? You Might Want to Wait Until Winter to Buy a Home. (The Simple Dollar)
How to Expand Your Vocabulary. (Medium)
Charlotte Bride Uses Puppies in Place of Bouquets for Bridal Party Photos. (People Magazine)
Snapchat? No thanks; I'm an Old Millennial. (CNN)
An App for Mothers Who Missed Out on Tinder. (New York Times)
Why You Should Always Let Somebody Else Pick Your Profile Picture. (Fast Company)
A Chef and a Critic Discuss Rising Restaurant Prices and the Perception of Value. (LA Weekly)
Related: The True Cost of Eating Out Instead Of Cooking At Home. (Investment Zen)
The Non-Fashion Girl's Guide To A Killer Wardrobe. Good tips here on clothing care! (Refinery29)
This Barista's Hyper Detailed Latte Art Belongs In a Museum. This is really impressive! (Time)
Everything I've ever learned about everything (in less than 300 words). (Medium)
10+ Of The Funniest Design Fails by "Crappy Design". (Bored Panda)
---
Like this post? Want more fun articles in real time? Follow me on Twitter or become a Facebook fan to get similar stories all week long.