This week is both my three year anniversary of moving to Colorado, and also my two year anniversary of moving into my house. Since I decided I didn't want to make Irish food, I thought my "Coloradoversary" would be a great theme for my March party, which is tonight.
I can't believe that I've already been living in Colorado for three years! The time flies. Sometimes it feels like I was living in Manhattan just yesterday, and other times it feels like I've been here forever. I truly can't imagine living anywhere else (even with all the travel I do that shows me what life is like other places). In addition to the amazing culture and activities, I love the little things, like driving to the grocery store and seeing the mountains in the background. Three years later, that still makes me happy every time I drive down my street 🙂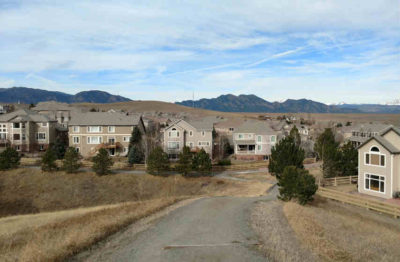 I also really love how wonderful it's been making friends here, friends who love going hiking, skiing, running and all the other active pursuits. I just read an article today by Eric Barker about how to make friends as an adult, which I found fascinating. The best way to make friends as adult, concludes the article, is to form a group yourself. Well, that's exactly what I've done in Colorado, and I couldn't be happier with the diverse group I've created.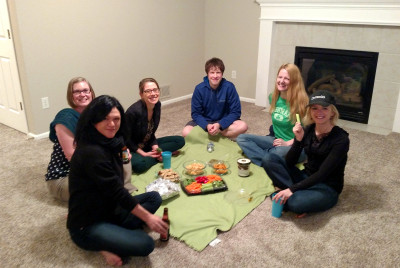 Tonight, I have 24 people RSVPed to come to my casual Colorado-themed party, and I'm so excited to catch up with each and every one of them. Realistically, I know that I'll get busy and won't be able to spend a ton of time with each person, but how amazing is it that I can get that many people I love all over to my house on a Saturday night? This makes me so happy!
So what's on the menu tonight? Well, I've been debating that for quite some time, as there really aren't that many dishes indigenous to Colorado. In the end, I decided to go with craft beer and Palisades wine, my lightened up buffalo blue cheese dip, chips and salsa, pork green chili, and for dessert, some brownies. Mine will absolutely not have pot in them (that's one Colorado experience I haven't tried and don't intend to) but I am going to attempt to draw a pot leaf on top with green icing. Now we'll just have to see if people will believe me and eat them 🙂