This post was sponsored by Nature Made® as a part of an Ambassador Program for Influence Central.
I had an amazing time at Discover this week – more on that to come when I get the videos back to hopefully share. But on Thursday, my last day in California, things piled up and added a lot of stress to my week. And unfortunately, I had been so go-go-go while at Terranea that I wasn't well-rested enough to properly deal. I got four hours of sleep on Wednesday night, five hours of sleep on Thursday night, and last night I was just exhausted. I went to dinner with friends as I had planned, but started noticing a tickle in my throat…
…that, this morning, has turned into me being full-blown sick. My throat has been burning all day; I've been exhausted and dizzy at times; and I just feel terrible. On the bright side, no temperature and I'm not throwing up? So hopefully this will be a quick bout of illness that just makes me take it easy for a few days.
While I feel terrible, my symptoms aren't such that I really want to go take medicine for it; I'm hoping I can just rest up and let this bug run its course. But, I still did take an excursion to Walmart for vitamins, which I thought would be a nice compromise of supplementing my health without doing anything drastic. Fortunately, I have a Walmart pretty close to my house, so it was easy to get what I needed without making a big excursion – and without wasting a lot of money because it was the last minute, either, since I find that Walmart's every day prices are pretty comparable to the sale prices at other stores.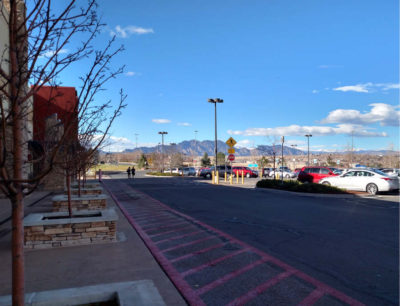 There were a lot of vitamin and supplement options at Walmart, but I focused in on Nature Made®, which is the #1 Pharmacist Recommended brand for many key dietary supplement categories.* Nature Made® has a variety of vitamins, minerals and supplements to help support nutritional gaps with your health goals in mind ranging from Digestive Support, to Heart Health & Function, Energy Metabolism, Women's Health and much more.†
I've used Nature Made® digestive support supplements before, but this time I wanted something that would help support my immune system. I have almost no appetite for food right now, and the few things that seem palatable are basically pure carbs (toast, crackers, pho, etc), so I wanted a little help filling in the missing nutrients I usually get from eating a ton of fruits and vegetables. I was checking out the options for Vitamin C but then discovered that Nature Made®'s Super B Complex vitamin included the same amount of Vitamin C (500 mg), but also would help support cellular energy production. I could definitely use some extra energy to lift me out of my lethargic sick state!
I'm really hoping to be able to shake this bug soon, particularly since we're coming up on Thanksgiving. I was scheduled to host Thanksgiving at my house tomorrow, but ended up canceling since I didn't want to get everyone sick by cooking for them 🙁 So I'm hoping I can reschedule sometime soon, and then proceed with the holidays as planned. In the meantime, I'm just going to focus on resting up and enjoying some forced couch relaxation time – I've got lots of books on my list to read!
Thanks to Nature Made® for sponsoring this post and helping me work toward my goals, even when I'm not at my best. You can visit the Nature Made® Retailer Hub to enter their sweepstakes for one of 60 Walmart gift cards for $50 each.
*Based on the 2016 U.S. News & World Report – Pharmacy Times Survey.
†These statements have not been evaluated by the Food and Drug Administration. These products are not intended to diagnose, cure, treat or prevent any disease.
Disclaimer: Nature Made® provided me with compensation for this post. However, all opinions expressed in this review are honestly my own 🙂