I set my October goal a bit late, so I'm now wrapping up week 1 of my challenge to take 20 ClassPass classes by the end of the month. My hope was that committing to a certain number of classes would increase my accountability, and also increase my variety by forcing me to try some new-to-me studios in Colorado.
Until this month, I've taken most of my ClassPass classes in Dallas; it's like a whole new world here in Colorado! Unfortunately, I still haven't found any studios that include the treadmill in their workouts. (Local readers, if you know of any besides Orangetheory, please let me know!) However, I've found several bootcamp-style classes that I really like. Here are the classes / studios I've tried in the last week:
Megaformer Blast @ BOCO Fit: Standard reformer pilates class, held just a few blocks from the Boulder downtown mall. I usually don't get too sweaty with this one (even though it's a good strength workout), so it's a nice option just before meeting friends for dinner/happy hour. However, there are no showers if you do get sweaty. 4/5 stars.
Zumba @ Streetlight Studios: I didn't want a really intense workout, but just wanted to get my heart rate up a bit. This fit the bill. The instructor wasn't the best at cueing, as it seemed like most of the class were regulars who do the same routines every time. But I always have fun with dance workouts – need to find more! 3/5 stars.
Beat Cycle @ Beat Cycle: Wow, this was a pleasant surprise. I had taken a number of classes at Beat Cycle when they first opened and I got a Groupon deal that was something like $40 for 25 classes. I liked it fine at the time, but wasn't in love with it, and I generally found it was more geared toward college students (no classes before 7:30am, loud music, bright lights). But after taking a class with Kenya, I loved it – the music wasn't quite as loud, the lights weren't blinding, and she had me dancing to the beat on the bike in such a way that I didn't even realize how high my heart rate was. I love this, and it's only 15 minutes from my house! Definitely going back. 5/5 stars
Les Mills BodyPump @ TruFit Broomfield: I had heard of Bodypump before but never been at a studio that offered it. It was pretty much exactly what I expected, but much harder – I couldn't believe how long each muscle-specific song was, and I definitely should have used lighter weights. I could tell within a few hours of leaving that I had some major DOMS in my future! (This Buzzfeed article is highly accurate.) But with that said, I also thought it was awesome – probably my favorite ClassPass workout in Colorado so far, and I'm looking forward to going back… well, as soon as all my muscles heal. 5/5 stars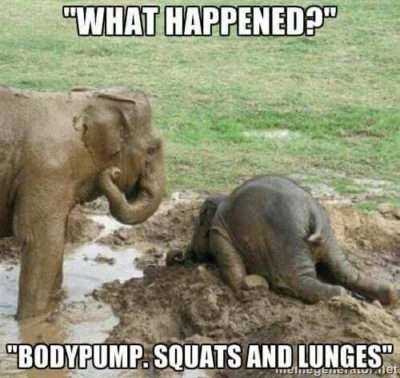 BarreFLOW @ QiFlow RiNo: I wasn't sure quite what to expect with this class, and the reviews weren't very helpful. According to the description, we were going to do a mix of barre and "flow", but I wasn't entirely sure what "flow" was? Other reviews didn't talk about flow at all, so I was thinking it might be a standard barre class. Nope! We spent the first 30 minutes doing various mobility exercises and bear crawling around on the floor, then the second half doing barre. Unfortunately, I felt like the barre portion wasn't as good as a normal barre class – we kind of mixed up the muscles rather than working any particular one to fatigue. The mobility part was nice for my sore muscles, but I probably wouldn't block this class in the future, since to me it wasn't worth the hour time commitment; I'd rather just do some stretching at home. 2/5 stars
Recovery Session @ Denver Sports Recovery: This is, hands down, the best ever place on ClassPass. Denver Sports Recovery isn't a class, but a state-of-the-art facility focused on muscle recovery, where a specialist will walk you through the facility and . I started with one of a million pressure point tools (balls and rollers of all kinds), then moved on to the vibrating SwissWing, which I adjusted to various heights so I could perfectly hit every muscle. From there, it was on to the Marc Pro, where they attached electrodes to my feet and hips and then sent electrical pulses through to stimulate blood flow. See, I told you this was fancy stuff! After that, I headed to the tubs on the side of the facility: one is a hot tub kept at 94 to 104 degrees Fahrenheit, and the other is a (very) cold tub – kept between 45 and 50 degrees Fahrenheit! I alternated five minutes in each, though will admit that for the cold tub I sat with my hips/butt/legs submerged, but couldn't get myself to go all the way in except for the final two minutes. SO COLD! And so good for me 🙂
I had already been at the facility for 75 minutes at that point, so even though there were plenty more cool recovery things to try (NormaPro compression boots, an infrared sauna, a hyperbaric chamber, and a cryotherapy chamber) I had to call it quits at that point. But wow, what a deal that my $89 ClassPass membership includes three sessions at Denver Sports Recovery per month! I am so excited to go back and try more – this place is amazing. 5/5 stars
So now I'm up to 6 classes out of 20 complete… that gives me 15 days to get the other 14. I'm on it!