This weekend, San Diego hosted Wanderlust 108 – an awesome annual yoga event that I got to attend back in New York a few years ago. One of this year's sponsors was Cottonelle®, who encouraged festival-goers to share their #CleanConfession. So now, here comes mine…
As long-time readers know, I used to go to Flywheel all the time. These days, though, I have a ClassPass that offers me up to three classes per studio per month (at unlimited studios) for $89/month – definitely a bargain compared to normal boutique studio pricing. But while Flywheel is technically on ClassPass, they don't open up a lot of spots for ClassPass members. Flywheel has become very popular – which also means that the showers there have become a hot commodity after class. The setup at Flywheel Dallas is that there are three individual shower rooms that are shared across both genders – so if you don't dash out of class to claim a shower, you're stuck waiting 15-30 minutes for someone else to completely get ready.
A few weeks ago, I had managed to get into the 6:30am Flywheel class – yippee! It was a fantastic class, and I stayed till the stretch at the end, not really thinking about the shower situation. But when I left the stadium, all the showers were taken – and I knew that having taken such a late morning class, I didn't have time to wait or I'd be late for work. My office has a locker room, so I decided to just head there to get ready. However, I had planned on taking advantage of the Flywheel amenities (shampoo/conditioner/soap, not to mention towels!), and so it was a bit of a scramble trying to get ready with a gym bag that was lacking. I had some extra soap at my desk, so I grabbed that and simply rinsed my hair with water. As for a towel, I ended up using my fleece jacket to dry off. Not exactly ideal, but it did the job!
This morning, I prepared a little bit better. I had plans to go running before work at Bachman Lake in Dallas, and I packed my bag the night before with everything I would need to shower at my office rather than trekking back to the hotel.
So what was in my bag of essentials? I'm writing it out so I don't forget anything in the future, but it's a pretty easy list:
Flip flops – to wear when I'm in the shower so as to avoid picking up any kind of weird foot fungus.
Shampoo/conditioner/soap – for obvious reasons.
Towels – one big one to wrap around my body, and one smaller one to dry my hair. When I'm in a public locker room, it's easier to have two!
Deodorant stick and perfume – so I smell fresh and clean.
Hair dryer, makeup, and hair straightener – my beauty routine is pretty simple, but it does require all three 🙂
My "clean routine" is pretty quick and easy – shower in about five minutes, wrap my hair in a towel to soak up the excess water while I apply moisturizer/deodorant and get dressed, take about three minutes to do my makeup while letting my hair air dry as much as possible, blow dry, put on any jewelry while my straightener warms up, and then run a few swipes through my hair to smooth it out before heading out of the locker room. A clean routine that's less than 20 minutes means more time to exercise!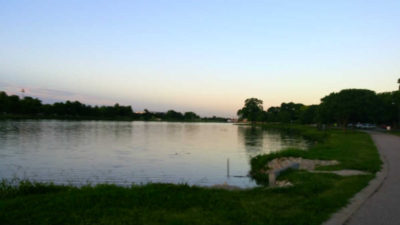 If you're going to one of the Wanderlust events coming up, though, you might want to add Cottonelle® CleanRipple to your gym bag. Cottonelle® features a special CleanRipple Texture that sets it apart from the flat patterns competitors offer. It definitely cleans better than your average one-ply that's typically used to stock porta potties! Only Cottonelle® has CleanRipple Texture designed to clean better, so you're clean enough to Go Commando.
I had a blast when I went to Wanderlust in New York a few years back, and a lot of my blog buddies have had great experiences at Wanderlust on the West Coast – Julie just went to Wanderlust Santa Monica, and Suz just announced she's going to be at Wanderlust Chicago this weekend.
Giveaway!
Don't have plans to go to Wanderlust yet? Well, you're in luck – by sharing your own clean confession, you could win an all-inclusive trip to Wanderlust 108 Festival in Miami on October 22! Click here for more details. 
Cottonelle® is also generously sponsoring a "Come Clean" Reader Giveaway to win a Cottonelle® Stylist Kit ($50 ARV). Each kit will include a selection of fabulous fitness "must haves" – Cottonelle® Flushable Cleansing Cloths, Benefit mascara, Dose of Colors lip gloss, Klorane dry shampoo, Emi Jay hair ties, and a plain black baseball cap.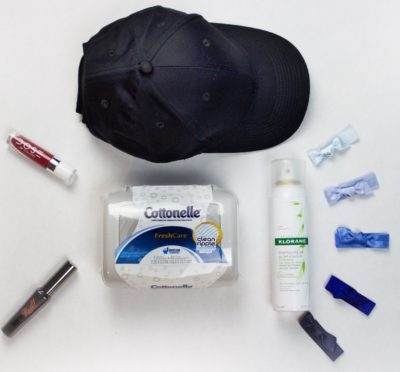 Contest is open through 11:59pm on May 22, so you've got plenty of time! If you're viewing this post in an RSS reader, just click through to the Rafflecopter widget below to enter.
I was selected for this opportunity as a member of Clever Girls and the content and opinions expressed here are all my own.