Want to stay in bed longer? Here's what I've been loving, laughing, and getting intrigued by all week long. Now cozy up with your laptop/iPad and enjoy 🙂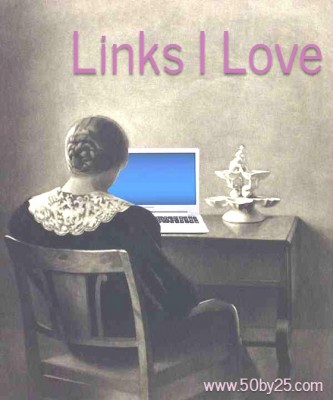 CAREER
Hated the Wolf of Wall Street, really liked this article: Why The Wolf of Wall Street's Sleazy Sales Pitch is Frickin' Awesome and You Can Learn from It. (A Sales Guy)
Also on the schmoozing front, though not at all sleazy: 8 Great Icebreakers for Your Next Networking Event. (Levo League)
This is wonderful, and so worth a watch: Applicants for the World's Toughest Job Were In for Quite a Surprise. (Adweek)
Sticking women with the office housework. (Washington Post)
10 Ways My Social Media Job Isn't A Joke. (XO Jane)
Do Women Undermine Themselves With Punctuation??!!!!:) (Levo League)
PRODUCTIVITY/SOCIAL PSYCHOLOGY
10 Tasks You Should Never Put on the Back Burner. (Time Management Ninja)
An App For Your Bucket List, Not Your To-Dos. So perfect for goal setting! (Fast Company)
Real Talk: Do you want to be happy or do you want to be right? Because you can't always be both. Oh, how I need to read this at least once a week! (Yes and Yes)
The Way to Find Real Happiness. (Daily Worth)
The Science Of "Happily Ever After": 3 Things That Keep Love Alive. (Barking Up the Wrong Tree)
Secret persuasion mind trick. (YouTube)
Automate Your Basic Payments with Square Cash and Zapier. This is interesting to me less because of the automation, and more because Square Cash sounds so easy and awesome! (Less Doing)
Taking the "Creepy"€ Out of Social Data. (Active Campaign)
Brain's Cognitive Motor Skills Peak at 24, Study Shows. (AARP)
HEALTH/FITNESS
10 tricks to never miss a workout. (Bari Studio)
YUM! And super healthy too: Matthew Fitzgerald's Greek Tortilla Pizza. (Outside Magazine)
My Family Stopped Eating Sugar for a Year and This is What Happened. (Everyday Health)
The Reaction You'd Never Expect After These 4 Women's Professional Photo Shoot. (Greatist)
Boost marathon performance with a walk. This is so true – I made it my goal not to walk in my first marathon except for at the water stations, but when I did a marathon allowing myself walk breaks, I was nearly 15 minutes faster! (Run to the Finish)
Great way to remake old race shirts! DIY Workout Tank. (The Intel by Barry's Bootcamp)
This Tumblr is awesome: What Is Ultra?
Word of Caution About Mapping Sites. (Running with Miles)
TRAVEL
North Korea in Sprint to Attract Tourism as Visitors from 27 Countries Participate in Marathon. (Skift)
Speaking of bucket list things… This Is The ONE Thing You Must Do In Each U.S. State. (Huffington Post)
How Microsoft Squandered a Chance to Be a Force in Travel. (Skift)
Researchers using math to whittle away at jet lag. (R&D Magazine)
I don't know about this; I'm technically a millennial and I get an annual subscription! Airlines Shouldn't Count on Millennial Travelers to Pay for In-Flight Wi-Fi. (Skift)
Brilliant. How an Airline Customer Relations Rep Really Wants to Respond to Your Complaint. (Cranky Flier)
MISCELLANY
10 Life Lessons to Excel In Your 30s. (Mark Manson)
Advice for a Happy Life by Charles Murray. (Wall Street Journal)
Why I want to be a "Daymaker." (Alexandra Franzen)
7 Steps to Declutter Your Closet, Once and for All. (LearnVest)
76 Genius Ways to Use Coconut Oil in Your Everyday Life. (Greatist)
This is pretty interesting/detailed: How a Math Genius Hacked OkCupid to Find True Love. (Wired)
Alternate way to find true love: appeal to someone's patriotism. Have Sex and Get Pregnant to Save Denmark. (Thrillist)
And to end with a laugh: Little Kids React To Cassette Players. (Business Insider)
---
Like this post? Want more fun articles in real time? Follow me on Twitter or become a Facebook fan to get similar stories all week long.