Want to stay in bed longer? Here's what I've been loving, laughing, and getting intrigued by all week long. Now cozy up with your laptop/iPad and enjoy 🙂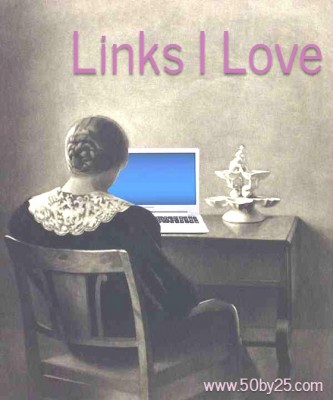 CAREER
I work from home just on Fridays, but sometimes even that can be too much! 11 Things That People Who Work From Home Hate Hearing. (Thought Catalog)
When you're out and about instead of WFH, here's How to network: 5 methods from top experts. (The Week)
Related: Hate Small Talk? These 5 Questions Will Help You Work Any Room. (Fast Company)
PRODUCTIVITY/SOCIAL PSYCHOLOGY: New Year's Edition
9 Easy Resolutions That Will Make Your Life Better. (Thought Catalog)
15 Fresh Starts For The New Year. (Yes and Yes)
5 Practices To Follow For The New Year. (Thought Catalog)
Seven steps to make more of a difference next year. (Hanna Cooper)
9 Ways To Actually Keep Your New Years Resolutions. (Thought Catalog)
Prudent financial advice, especially if you're making any habit-changing resolutions. Buying the best from the outset. (Early Retirement Extreme)
HEALTH/FITNESS
50 bite-sized resolutions for better health. (Nutritionella)
Health Trends We'd Be Happy To See Go In 2014. (Huffington Post)
13 Nutrition Lies That Made The World Sick And Fat. (Business Insider)
This article was kind of all over the place, but I really liked the point that JLaw can get away with saying she eats whatever when evidently her version of eating whatever still gives her a societally-acceptable body. Jennifer Lawrence body shames you more than you might have realized. (Jenny Trout)
I agree that the current Barbie promotes an unrealistic ideal, but I hate this idea; it reeks too much of making obesity acceptable. How about a healthy Barbie instead? Plus Size Barbie Sparks Debate Over Body Image. (Huffington Post)
Psychology of Lululemon: How Fashion Affects Fitness. (The Atlantic)
TRAVEL: Also New Year's Edition.
The 17 Most Influential People in Travel of 2013. (Skift)
5 Things to Expect from the Aviation Industry in 2014. (Skift)
Airline CEOs Predict the Future of Flights. (Skift)
I had never thought of drugs as an industry before, but this article gave me a new perspective. Really fascinating to see the preparations that go into a Big Bang launch like this! – Colorado Readies for Pot Tourism After Legal Sales Start Jan 1. (Skift)
And in my current home… hooray! A non-smelly NYC! 'It's over': NYC Mayor-elect de Blasio vows to ban horse-drawn carriages. (US News)
MISCELLANY
The holidays may be over, but if you're still hungry for a story of a holiday miracle, my friend Lilly wrote a gorgeous post about her adoption that definitely made me tear up. (Pancakes and Beet Juice)
I love listening to TED Talks, but this made a great point about how superficial they can be: We need to talk about TED. (Guardian)
5 Awesomely Odd Planet-Saving Inventions.  (Take Part)
The Year We Broke the Internet. (Esquire)
Finally, to end with some laughter… The 2013 Darwin Awards Are Out! (My Underwood Typewriter)
---
Like this post? Want more fun articles in real time? Follow me on Twitter or become a Facebook fan to get similar stories all week long.