Want to stay in bed longer? Here's what I've been loving, laughing, and getting intrigued by all week long. Now cozy up with your laptop/iPad and enjoy 🙂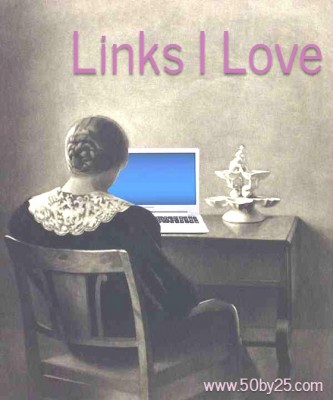 CAREER
I absolutely believe this! We use the "airport test" all the time for candidate selection. Nearly Half of Employers Know if a Candidate is a Good Fit Within the First Five Minutes. (Hotel News Now)
Tuesday Tip: What Does Your Resume Really Say About You? (The Hired Guns)
Top 10 ways to ensure your best people will quit. (Ragan)
5 Career Mistakes You Didn't Know You Were Making. (LearnVest)
Work-Life Balance is A Lie, So Here's a Better Way to Think About It. (Greatist)
Do what you love, love what you do: An omnipresent mantra that's bad for work and workers. (Slate)
This is a great networking tip! One Simple Habit That'll Make You Great At Conversations. (Thought Catalog)
Related: The One Thing You Should Do After Meeting Anyone New. (Forbes)
PRODUCTIVITY/SOCIAL PSYCHOLOGY
How to Make Time for Your Side Hustle (Even When You're Busy). (Daily Muse)
How To Combat A Ridiculous Work Schedule And Stop Feeling So Overwhelmed. (Fast Company)
Why So Many Tech Founders Who Are Jerks Become Insanely Rich And Successful. (Business Insider)
The Key to Personal Positioning. (Under 30 CEO)
10 Tips for a Productive Life. (A Beautiful Mess)
The 1 trick I use to build every habit. (OOOMF)
How Repetition Can Kickstart a Habit. (Zen Habits)
Here are  7 Things Successful People Do Every Day and 4 Mindsets That Will Sabotage Your Success. (Under 30 CEO)
HEALTH/FITNESS
The sell-side 15: how to stay fit yet still fit in. This is so on point for consulting too! (Wall Street Oasis)
Six Fitness Problems Fitbit Won't Solve For You. (Forbes)
Love, love, LOVE this advice on never settling! Why You Should Level Up and How to Crush 2014. (Nerd Fitness)
Lots of New Patients, Too Few Doctors. (New York Times)
What Losing 100 Pounds Taught Me About How We Treat Overweight People. (Mind Body Green)
How Being Heavy or Lean Shapes Our View of Exercise. (New York Times)
My friend Michelle wrote a really fascinating post about the crazy expectations of the modeling industry. From Runner to Model to Runner. (Pawsitively Delightful)
TRAVEL
Hotel Companies Make a Resolution to Get Healthier in 2014. (Skift)
Trying to plan your travel for the year? Here are The Fastest Growing Tourism Destinations of 2013 (Skift), 52 Places to Go in 2014 (New York Times), and Best Budget Destinations for 2014 (Budget Travel).
How to avoid every common mistake when booking a flight. (Quartz)
For operational travel problems, check out this list of Best airports for stranded travelers. (USA Today)
This is a really cool idea! Will Commercial Airplanes Have Parachutes Someday? (Smithsonian)
Airlines are the most socially active industry (with KLM at the top). (Tnooz)
MISCELLANY
Something that all devs should consider: People don't buy products, they buy better versions of themselves. (Buffer Blog)
Cool video: Hackschooling makes me happy: Logan LaPlante (TedX / YouTube)
Fascinating and sad: When Elite Parents Dominate Volunteers, Children Lose. (New York Times)
When Your Daughter Is Angry Her Teachers Aren't The Same Color As Her. (Thought Catalog)
I believe this, but never thought twice about it till it was called out: Discrimination in P2P marketplaces: Do whites really make more money than blacks? (TNooz)
Finally, let's end with a laugh. I love bikesharing, so this cracked me up: How to get your money's worth from a CitiBike. (Ev Grieve)
---
Like this post? Want more fun articles in real time? Follow me on Twitter or become a Facebook fan to get similar stories all week long.