Want to stay in bed longer? Here's what I've been loving, laughing, and getting intrigued by all week long. Now cozy up with your laptop/iPad and enjoy 🙂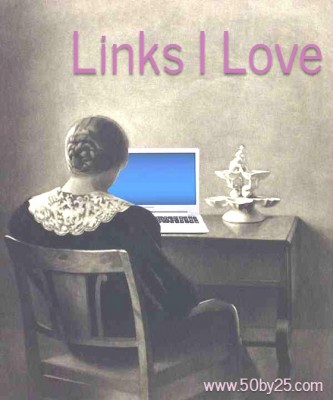 CAREER
What Are Your 'High-Earning Years'? Pay in Your 20s, 30s and 40s.(Learn Vest)
Pretty neat pilot program! Paid Vacation? Not Cool. You Know What's Cool? Paid, PAID Vacation. (Full Contact)
Want to Quit Your Job and Work for Yourself? Follow These Steps First. (Levo League)
Why You May Want a Woman Managing Your Money. (Learn Vest)
A 2014 To-Do List for Women Who Would Like to See More Women in Charge. (Huffington Post)
3 Ways to Balance Your Professional and Private Selves. (Levo League)
My team is setting personal/career goals for the next six weeks; I sent them this list as a starting point for ideas. 50 Tasks—Big and Small—to Tackle on the Job. (Learn Vest)
PRODUCTIVITY/SOCIAL PSYCHOLOGY
Neat look at a system to inspire productivity: Google's Ranking System, OKR. (Business Insider)
How To Harness The Power of Obsession. (A Life Less BS)
The "Fat Friend Effect" And The Surprising Power of Negative Secondary Connections. (Under 30 CEO)
What the hell are systems and why you need them. (Uncaged Life)
The One Question You Must Ask Before Buying That Shiny New Gadget. (Time Management Ninja)
HEALTH/FITNESS
This would make a fun Flywheel theme ride… Spotify Announces the 10 Most Popular Workout Songs of the Year.
6 Important Muscles Exercisers Ignore. (Huffington Post)
The Only Training Calendar You Need. (Q by Equinox)
Maybe a little late for some, but I haven't been skiing yet this year! 5 Exercises to Get Ski and Snowboard Ready. (Daily Burn)
37 Things Only Runners Know. (Thought Catalog)
My thoughts exactly on translating marathon running to real life: The Marathon Mindset. (Erika Huerta Runs)
These are inspiring! Our Trainers' Best Fitness Mantras. (Barry's Bootcamp)
TRAVEL
WOW! We need more bike sharing! The Majority of Americans Drive to Work Alone Every Day. (Skift)
But in good news, London's on the ball: Plans for 'cycle utopia' above London's rail lines. (BBC News)
7 Travel Predictions for Airline Passengers in 2014. (ABC News)
10 things all airlines should do. (USA Today)
To me this is kind of horrible… thoughts? The Incredible Story of the Plane Crash Selfie. (Mashable)
An Open Letter From Millennials to Hotels. (Skift)
This is great! Yelp Is Carrying Out Stings to Bust Businesses for Bogus Reviews. (Skift)
Hmm… I took a bus from the airport to my hotel last night. Taxis: Taking passengers for a ride. (Economist)
MISCELLANY
Beer Menus: So Simple, So Misunderstood. (Brew York, New York)
Helpful all year! No-Buy Gift Guide. (Design Sponge)
Loving these tips for Home Organization for After Moving Day (Moving Pro) and How to Detox your Wardrobe (Into Mind)
Something all developers should consider: People don't buy products, they buy better versions of themselves. (Buffer Blog)
6 Things You Learn Your Parents Were Right About. (Thought Catalog)
So inspiring! 11 People Who Will Make You Believe The World Is Beautiful Again. (Thought Catalog)
Who's excited for the Winter Olympics?! Stop Everything And Watch This Kid's Jaw-Dropping Figure-Skating Routine. (Buzzfeed)
---
Like this post? Want more fun articles in real time? Follow me on Twitter or become a Facebook fan to get similar stories all week long.