Want to stay in bed longer? Here's what I've been loving, laughing, and getting intrigued by all week long. Now cozy up with your laptop/iPad and enjoy 🙂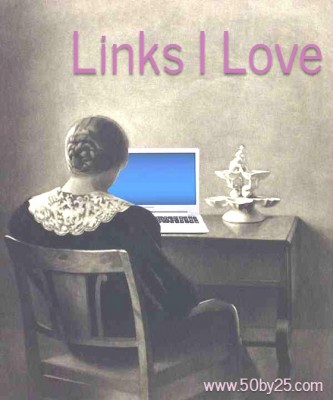 CAREER
Are Bosses Getting Younger? (Main Street)
Is This the Answer to Closing the Gender Wage Gap? (LearnVest)
Facebook Isn't Actually A Good Way To Judge Potential Employees, Say Researchers. Hmm, I don't know about this. I still think having an inappropriate FB profile may indicate that you don't understand professionalism. (Forbes)
3 Skills Every Professional Should Have. (Levo League)
Great tips here from my friend Derek! Thirteen pointers for writing a memorable keynote speech. (The Globe and Mail)
Learning to Articulate Your Awesome. (Levo League)
PRODUCTIVITY/SOCIAL PSYCHOLOGY
101 Resolutions That Have Nothing To Do with Smoking, Weight Loss, Or Becoming BFFs With Your MIL. (The Frisky)
Life Coach: Why You Should Stop Making New Year's Resolutions. (Your Tango)
Forget Setting Goals. Focus on This Instead. (Entrepreneur)
The Year We Quantified Everything and Learned … Anything? Oh gosh, I am guilty of loving my tracker apps! (Slate)
14 Things To Do When You Feel Overwhelmed. (Thought Catalog)
HEALTH/FITNESS
11 Things You Must Know If You Made A New Year's Resolution To Get Fit. (Huffington Post)
Returning to exercise after a break? I'd recommend Body Fusion by SNL 🙂
6 Little Habits That Are Making You Unhealthy (And How To Fix Them). (Thought Catalog)
Squats: The Absolutely Incredible Secret to Staying in Shape. (Daily Beast)
Ways to Spend Less at the Salad Bar. (Pure Wow)
1200 Calories. (Sophieologie)
How Many Calories Are You Really Burning? (Runner's World)
I read several Flywheel-related articles this week, like Flywheel exercise craze: SoulCycle for uber-competitive sadists (Slate), which I totally disagree with, and Which Indoor Cyclist Are You?I'm #2, #10, and sometimes #7, depending on the instructor 🙂 (Rate Your Burn)
Yoga, spinning and a murder: My strange months at Lululemon. (Salon)
Love seeing my friend Larry featured like this! But yeah, that's a little too crazy even for me 😉  The Race for the Most Marathons in a Year. (Runner's World)
Must read for all marathoners! Can I Just Get the Medal? This makes me so angry… (Das Mixture)
TRAVEL
I love this new concept, and I was really excited to see my former marketing professor quoted! Send a text, get a towel: Hotels try new concierge concept. (USA Today)
Airlines Could Save Millions by Boarding Flyers Based on Their Carry-on Luggage. (Skift)
Airports 2.0: Visioning an airport experience that works for travelers, vendors and airport owners. (TNooz)
Seven notoriously expensive destinations (and how to go for cheap). (USA Today)
How the New York Times Travel Section Makes its 'Places to Go' List. Really cool inside look! (Skift)
And of course, no travel links this week would be complete without some references to the crazy cancellations earlier this week. I liked How Airlines Are Using Social Media to Deal With This Week's Weather (Skift), Travel Tips for Outsmarting the Winter Storm (Wall Street Journal), and Canceled Flight? Stranded at an Airport? Try These Tips to Get Home. (Conde Nast)
MISCELLANY
Oh, yay, it's finally Juan-uary! 13 Things That Happen When You Watch The Bachelor w/Your GFs. (Thought Catalog)
The Bachelor contestants could use this advice: Your Life Is Public And You Need A Filter. (Medium)
Related: Wearables with augmented reality are mind-blowing — and an ethical nightmare. CES 2014: Wearable Tech. (CNET)
Trapped by tl;dr. (This Is Seth Godin's Blog)
Speaking of long, this one took a while – but it's fascinating! I loved watching figure skating when I was growing up. Remote Control: Tonya Harding, Nancy Kerrigan, and the Spectacles of Female Power and Pain.
Love Is… (Holy Shit, I Have Cancer). (Huffington Post)
Am I the only one who rarely Googles someone? When Doctors 'Google' Their Patients. (New York Times)
Finally, for a laugh: 12 People Who Should Cancel Their Gym Memberships. (Mashable)
---
Like this post? Want more fun articles in real time? Follow me on Twitter or become a Facebook fan to get similar stories all week long.