Want to stay in bed longer? Here's what I've been loving, laughing, and getting intrigued by all week long. Now cozy up with your laptop/iPad and enjoy 🙂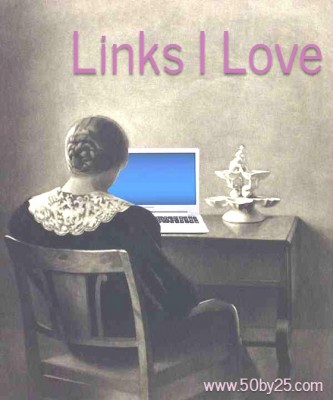 CAREER
What do travel companies look for when hiring travel bloggers and writers? (Tnooz)
Why You Should Fill Your Company With 'Athletes'. (Forbes)
10 Ways to Make Your Lunch Hour More Productive. (Under 30 CEO)
PRODUCTIVITY/SOCIAL PSYCHOLOGY
16 Things You Could Start Today to Change Your Life. (Time Management Ninja)
Leo Babauta is doing "a year without," where he experiments with giving up various things for one month at a time. Here's his latest: A Month Without TV or Video. (Zen Habits)
Success In Life: How Do You Measure It? (Barking Up the Wrong Tree)
HEALTH/FITNESS
The Myth of the Effortlessly Perfect Girl (Or, Models Don't Eat Cake For Breakfast). (XO Jane)
And here's an inside look just how hard it is: The Victoria's Secret Model Diet. (Blogilates)
Just for the ladies: How to work out during each stage of your cycle (and why it matters). (Well + Good NYC)
Last weekend, while I was busy hating life in the Yonkers Marathon, Wilson Kipsang ran the Berlin Marathon and set a new men's world record of 2:03. Does that mean sub-2 is in sight? The debate is on; check out Cracking the Sub-Two-Hour Marathon (Outside Magazine) and Why a Sub-2:00 Marathon Won't Happen Soon. (Runners World)
I'm definitely guilty of this (see: all of my race reports in the last year), but I've never caused an accident! HK Marathon may ban phones after 'selfies' caused accidents. (South China Morning Post)
This one is hilarious: 8 Stages of Marathon Running. (YouTube)
Intelligent Running: How to Avoid Post-Race Running Injuries. (Running Scientist)
TRAVEL
Incredibly informative: What the airline industry needs to know about social loyalty. (TNooz)
The book club I started at my office veered off into a discussion of voluntourism last week, and I liked this article on the topic: The Problem With Volunteer Tourism. (Pacific Standard)
I love wifi in the sky (that's where I'm drafting this post from right now!), but What's the cost of equipping a plane with wifi? (TNooz)
It sometimes feels like I live "up in the air", but my actual home has wifi news of their own: New York City announces new public Wi-Fi networks in bid to keep entrepreneurs coming. (Verge)
I really love this, and wish I were flying to Dublin soon to see it! Dublin Airport Teams Up with Theatre Festival to Add Drama to Arrivals. (Skift)
Another fun-looking spot: A Hotel Room With 140 Characters. (New York Times) There are definitely times when I'd prefer to disconnect, but there's a time and place for everything and I could see this being fun for at least one long weekend.
MISCELLANY
This is great for travel: One suitcase, 16 pieces, 40 outfits: winter vacation capsule wardrobe. (Outfit Posts)
How do we teach our children to dress? Interesting commentary from a fashion blog I really like: Dress-Up. (Jaclyn Day Blog)
Evidently I've been reading a lot on the fashion front! New York Finally Dresses Down. (New York Times)
24 Smart Ways to Stress Less About Technology. (Greatist)
Also on the de-stressing front: 37 Freeing Quotes For People With Anxiety. (Thought Catalog)
Phenomenal food for thought! The Low Information Diet. (Mr. Money Mustache)
Finally, for any musical theater fans out there, this joyous story will make you cry happy tears 🙂 Kristin Chenoweth Caught Off Guard by Fan's Wickedly Good Singing.
---
Like this post? Want more fun articles in real time? Follow me on Twitter or become a Facebook fan to get similar stories all week long.