Want to stay in bed longer? Here's what I've been loving, laughing, and getting intrigued by all week long. Now cozy up with your laptop/iPad and enjoy 🙂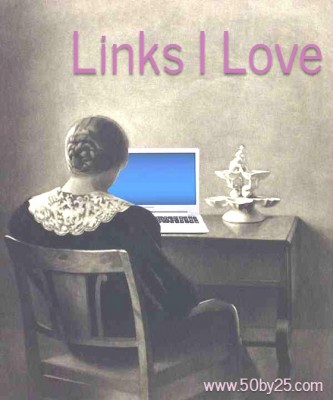 CAREER
Use Employees to Improve Your Company's Online Presence. (Under 30 CEO)
There are very few perfect jobs. For now, look for a good one. (Adulting Blog)
8 ways to find the Career Spark. (SillyGrrl)
I started a fitness challenge at my own company and it's been so much fun; here's a quick and easy guide on How to Be a Workplace Wellness Heroine. (Fit Bottomed Girls)
PRODUCTIVITY/SOCIAL PSYCHOLOGY
Brighten Up at Work…the Right Way!  (Under 30 CEO)
10 Tips To Help You Get Out the Door On Time. (Time Management Ninja)
I don't know how I feel about how strongly accusatory this is, but it does make some good points. A Nation of Wimps. (PsychologyToday)
This quantification is fascinating! What is important in life? Economists, insurance adjusters and old people agree. (Barking Up the Wrong Tree)
6 Secrets Of Super Productive To-Do Lists. (Fast Company)
Great inspiration to always push outside your comfort zone, whether in sports or in life: How Comfortable Are You With This? Your Success Depends on It. (Nerd Fitness)
HEALTH/FITNESS
Some of these were things I already do, but many were new – great list! Top 10 Fitness and Gym Hacks. (RateYourBurn)
This pisses me off. If you want the privileges of riding on the road like a car, you need to follow the rules of the road. Your thoughts? Why I Run Red Lights On My Bike. (Thought Catalog)
The 26 Stages Of Taking Up Running, as told in pictures. (BuzzFeed)
Dear friends and family: you can stop worrying about me now! Runners are not giving themselves arthritis. (Washington Post)
Interesting gender differences… I wonder why this is? Women Push The (Interval) Pace. (Q by Equinox)
I've seen a lot of questions raised about whether this is fictional, but it was still an eye opening look into the craziness of the weight loss industry. A Sincere Apology From a Weight Loss Consultant. (Diet Blog)
Cutoff time for races gets debated all the time, but I thought this article presented the arguments well. (Aside from the awful woman quoted at the very end.) Plodders Have a Place, but Is It in a Marathon? (Modern Ghana Web)
Finally, a shameless plug for my own guest post: How To Recover From a Marathon in Record Time. (FitBottomed Girls)
TRAVEL
The Serious Calculus Behind How Disasters Affect Worldwide Air Travel. (Skift)
I don't think I'm getting to Poland at all this year, but in case you're headed there: 5 Polish Cities That You Should Not Miss When Visiting. (Thought Catalog)
Airport access: Struggling to take train to plane. (The Economist)
It's almost recruiting season, and this reminded me of our need to step it up on campuses: Recruiting a New Generation of Travel and Tourism Industry Employees. (Skift)
Busiest Airport in World Slacks Off on Twitter. Perhaps an increased social media presence would help with the above problem? (Skift)
Is today April Fool's Day? Nope, this is real! Funny stuff. O'Hare Uses Goats to Clear Dangerous Brush from Airfields. (Skift)
I know people get concerned about data privacy, but personally, I think this sounds awesome! Google Search Gets More Personal, Now Lets You Find Your Flight Info, Reservations, Photos And More. (TechCrunch)
MISCELLANY
I'm thoroughly addicted to my smartphone, but this was eye-opening: Are smartphones killing memories? (Mamamia)
I'm not big into selfies though – and maybe that's a good thing! Study: Selfies on social media are bad for social status. (Channel 5 KSDK)
Thanks to Blake for sending me this one: Why Women Can't Have It All, According to Barnard College President Debora L. Spar. (Glamour)
This makes me so happy I cried! So touching. A Hidden Camera Show Goes To Texas. It Did Not Expect To Find This.
Finally, for a bit of fun: Vine Video Shows Man Pulling Child Out Of Mirror. (Happy Place)
---
Like this post? Want more fun articles in real time? Follow me on Twitter or become a Facebook fan to get similar stories all week long.